Yes, a Profoto two head studio kit for around $3,000 is better than the two lights to the left that can be purchased off Ebay for under $100 for both of them, but it's not an apples to apples fair comparison. If $3,000 is in your budget, this post is definitely not for you.
This post is for a new photographer, part-time photographer or a photographer on a shoestring budget that wants to add some indoor studio strobe lighting, but really doesn't have the money to purchase a higher end kit at the moment. If that describes you, this post should help you get going and provide some motivation.
Although I don't shoot with the strobes to the left, I do currently own 4 of them primarily as loaners or to show comparisons in a class of low end lighting vs. other lighting options. However, for the money (and that's the key point), they are hard to beat and better than not having a strobe at all.
For example, I shot an event for a company that asked if I had some gear they could use to shoot some headshots. It was clear that they were paying me for the event but not for headshots. So I loaned them two of these strobes which worked fine for their needs. In my case, they sit on the shelf most of the time and if something happened, I was out minimal money.
The strobes are 180WS which is about 3 times stronger than most speedlites (flash). They are also powered by plugging them into the wall which no matter what regular speedlite a photographer uses something that is battery powered will not keep up for hours like something that is plugged into the wall.
Two of these are currently under $100 on Ebay. At minimum, two light stands and two umbrellas will need to be purchased if not already owned which will be just under $100 on the cheap end.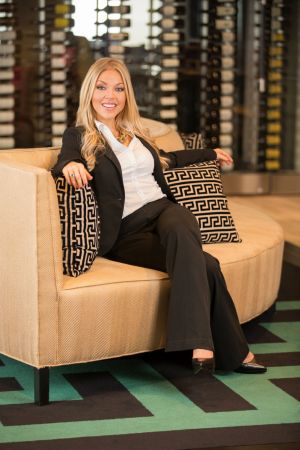 A lot can be accomplished with a two light setup. Although the image to the right was not shot with the two strobes on this page, it was shot with two strobe lights aimed through two white umbrellas.
There are many scenarios that indoor lighting is just not enough. Although speedlites are great, they have two key drawbacks: 1) Output Power 2) Powered By Batteries. These two inexpensive studio strobes can help photographers on a shoestring budget get started with a wall powered higher output power lighting system. Let's face it, under $100 for two units is dirt cheap.
DISCLAIMER: If the new or part-time photographer can afford more out of pocket, I highly recommend two Einstein's for $1,000 ($500 each) over these two strobes. Any photographer shooting full time, should not be using these strobes as their primary lighting source. But these strobes are great for the money for a photographer on a shoestring budget. Purchasing two of these units is a short term solution. The units are not meant for heavy everyday use but can definitely serve their purpose for lite use.
The following two tabs change content below.
Short Bio About The Author:
I'm David Williams a professional commercial photographer focusing on corporate and business clients with some personal branding, lifestyle photography in the mix. My love for photography began in late 1981 while still in High School. I started making money with his camera in 1982. Brenda, my wife, and I started working together in photography in 1988 shortly after we met. Brenda and I married in 1989 and have two adult daughters. Please be sure to
get a quote for services
if needed. Call or Text:
919.723.8453
. Please reach out to connect with me on
LinkedIn.
Latest posts by David Williams (see all)