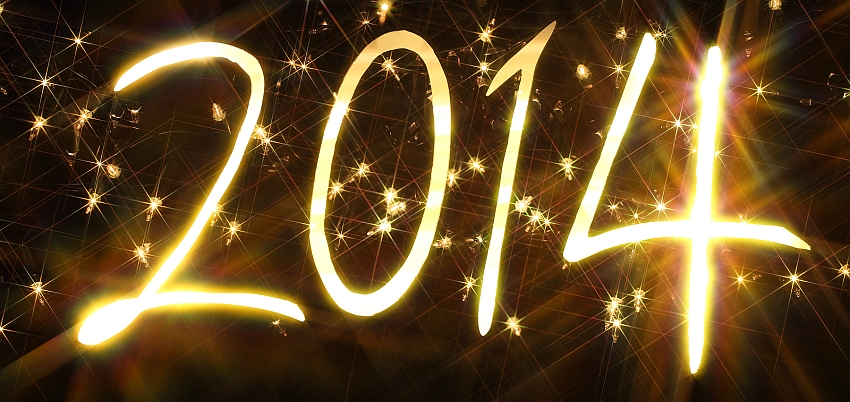 It's interesting how so many of us look forward to resetting things for a new year ahead. I have a great outlook on 2014 as the new year begins. I'll share both personal and business thoughts below.
On the personal side, I have joined Weight Watchers with my wife Brenda. I just logged my morning food online and it was so easy to do. Losing weight and getting in shape is likely the number one goal when starting a new year. I am not getting any younger and it's definitely time to drop a few pounds. As for exercise, that will take a little more effort than eating right. I do get exercise when hauling around 35 to 100+ pounds of camera gear around for on location photo shoots, so that will continue to be something that should make a difference along with eating healthy. I do spend time throwing the Frisbee to our Golden Retriever (Tucker). I do have personal goals beyond health like spending more quality time with Brenda and taking time to enjoy the things in life that we both enjoy doing which includes weekend getaways from Raleigh to Charlotte as well as going to visit one of our daughters who attends UNCW. Wilmington, NC is a great place to get away and it's not far from Raleigh. Brenda and I love to travel even if it's just 100 miles or so from home.
On the business side, I already have shoots booked out as far as September 2014 and it's only January. There is also a charity even that I shoot every November that is not on the calendar yet, but I am sure that I will be back again this year. I plan to stay consistent with blogging, social media, offline networking, working on my organic rankings and doing pay per click ads on Google. Although I have a solid knowledge of photography from starting out shooting film in the early 1980's, I plan to continue studying the industry and trying new things both in still photography and video. Speaking of video, we have a contract with a local company that has over 100 advertisers that they work with. They will be selling our video services in 2014 and we have a phone call on Monday, January 6th to see how things are shaping up for new location shoots in mid-to-late January.
I know 2014 is going to be a great year. I am very motivated as the year begins and plan to work hard on both my personal and business goals.
Feel free to connect with me on the following social media platforms:
Facebook - http://www.facebook.com/DavidWilliamsPhotographer
Google Plus - https://plus.google.com/+Dwppc/posts
LinkedIn - http://www.linkedin.com/in/davidwilliamsphotographer
Feel free to share some of your goals in 2014 in the comments section:
The following two tabs change content below.
Short Bio About The Author:
I'm David Williams a professional commercial photographer focusing on corporate and business clients with some personal branding, lifestyle photography in the mix. My love for photography began in late 1981 while still in High School. I started making money with his camera in 1982. Brenda, my wife, and I started working together in photography in 1988 shortly after we met. Brenda and I married in 1989 and have two adult daughters. Please be sure to
get a quote for services
if needed. Call or Text:
919.723.8453
. Please reach out to connect with me on
LinkedIn.
Latest posts by David Williams (see all)