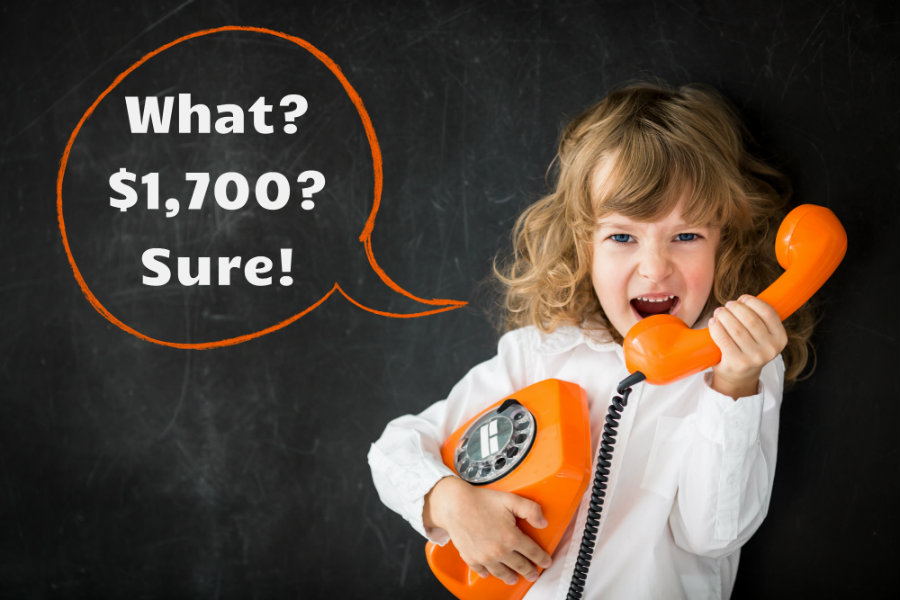 Although I'm not going to mention the lead service that a lot of photographers use and get frustrated with, many photographers reading this will know which service I'm referring to. Trust me, I have my frustrating moments with the platform.
The following is a true story that all happened over the last several days:
A lead came in on a recent Sunday for $250-$500. As usual, there wasn't enough information to give an accurate quote, so I posted my reply to the potential client. Although it is very rare that this lead system has a phone number listed for the potential client, this particular lead had a phone number tied to it. I immediately called and had a conversation with the lady that put in the request.
I quickly learned that there was no way I could do the project for $250-$500. I also learned that she was not the decision maker. She was just the one starting the search for a photographer.
On Monday, I had the call with the decision maker who didn't have an issue with my quote. The decision maker was looking for quality and experience not the lowest bidder. I happen to have a lot of experience for the particular project need. I played that like a fiddle on the phone call: In other words, I could easily articulate my experience in the area and why I would be a good fit for the project. The project quickly went from $1,200 to a final price of $1,700 on something that was originally listed as $250-$500.
A few days later, I met the lady who was the original contact: I asked her some questions because I like knowing about my competition and how they respond in the same situation. She told me......wait for it.....now hang in there because the big reveal is coming......I WAS THE ONLY ONE OUT OF 5 QUOTES THAT PICKED UP THE PHONE AND CALLED HER. WOW! That's why the title has 4 out of 5 photographers don't get it. 4 of my competitors did not pick up the phone and call. Their loss. My gain!
If you are a photographer or anyone that makes their living through closing leads, it's a good idea to pick up the phone when a phone number is tied to the lead. The project could be larger than you think and you may be the only one actually calling the potential client. I don't know about you, but I can use an extra project worth $1,700.
The following two tabs change content below.
Short Bio About The Author:
I'm David Williams a professional commercial photographer focusing on corporate and business clients with some personal branding, lifestyle photography in the mix. My love for photography began in late 1981 while still in High School. I started making money with his camera in 1982. Brenda, my wife, and I started working together in photography in 1988 shortly after we met. Brenda and I married in 1989 and have two adult daughters. Please be sure to
get a quote for services
if needed. Call or Text:
919.723.8453
. Please reach out to connect with me on
LinkedIn.
Latest posts by David Williams (see all)