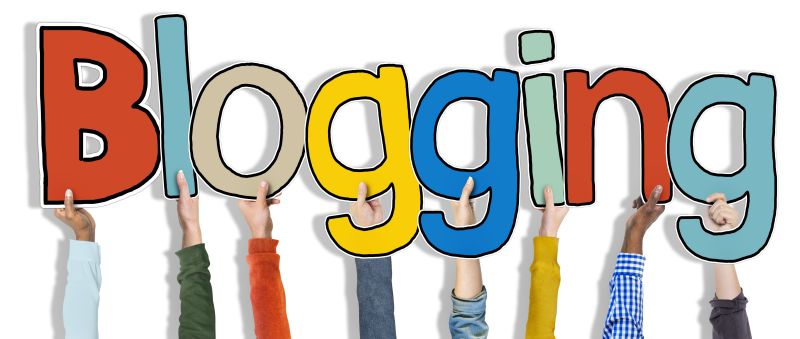 As a photographer, you likely enjoy using your camera far more that you like writing. BUT you need to understand how blogging can help your business which may allow you to do more shooting making blogging a true WIN-WIN.
Reason #1 - Keeps Your Audience Informed
Blogging allows you to provide your audience with tips, what you are up to, easily share your latest work and more. It's true that social media allows you to do some of the same things, but blogging is a different platform that has stood the test of time. It truly allows you to provide value for your audience.
Reason #2 - It Helps With Search Results
As long as you are NOT spamming and doing crazy things that the search engines do not like, blogging can help you show up better in the search results. Staying active and consistent with your blogging shows the search engines that your blog is something that you care about. Original content that shows up only on your blog and no where else on the web makes a difference. That doesn't mean that you cannot put a spin on something about photography that has been written before. It simply means that the content is written by you in your own words. If you are talking about a specific project of your own, then your blog post will even be more original.
Reason #3 - Builds Your Brand
You should not have every post about your latest promotion or be constantly selling. However, you can build your brand in a less obtrusive way by talking about how you setup lighting for a particular image or about your latest project on the other side of the world or city (smile). You can establish yourself as a specialist in certain areas of photography by sharing your work and talking about the project. You can also build a brand based on around tips, ideas, etc. Think of blogging as an outlet to your inner creative self as a photographer. Then, put it all down in writing through blogging. FYI, this will also make a difference to search engines because your topics can help establish who you are as a photographer like weddings for example.
Reason #4 - Gives You Something To Share On Social Media About Your Business
Rather than try to promote on social media which is generally not a good idea. You can share your latest blog post on various social media platforms. It's a great way to drive readers to your blog and not try to sell them on your services via social media. You shouldn't be overselling on a blog either, but you can likely get by with a little extra selling on a blog post than on many social platforms. It's natural on your blog to share all the details about a latest project, but on social media, you may only want to share an image with minor details. You should also encourage others to share your post and spread the love.
Bonus Section:
You may be thinking that all of this sounds good, but I don't know what to write about?
1) What can you share about things you are up to in your photography business or some of your latest work? Tell a story about it.
2) Share YouTube Videos related to photography and add a paragraph or two about what you think about the video. However, choose videos that are 10 minutes or less because not only will it take your time to watch it and write about it, but your readers may avoid long videos with 1,000 word write ups about the video.
3) Sign up for Google alerts about photography related topics to spark ideas. The alerts will be delivered to your email.
4) Find a few photography blogs that you like and keep up with what is happening in photography. Then, add your own spin to it. DO NOT copy and paste.
5) Ask your connections on social media what they would like to read a photography blog post about. Then, write it.
The following two tabs change content below.
Short Bio About The Author:
I'm David Williams a professional commercial photographer focusing on corporate and business clients with some personal branding, lifestyle photography in the mix. My love for photography began in late 1981 while still in High School. I started making money with his camera in 1982. Brenda, my wife, and I started working together in photography in 1988 shortly after we met. Brenda and I married in 1989 and have two adult daughters. Please be sure to
get a quote for services
if needed. Call or Text:
919.723.8453
. Please reach out to connect with me on
LinkedIn.
Latest posts by David Williams (see all)