Tip #1 -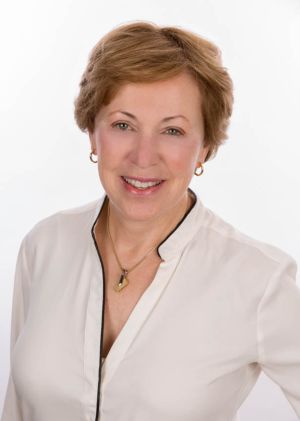 Be Well Rested
You will likely schedule your headshot session in advance with a photographer who is a friend that may not shoot professionally or choose to use a professional photographer. Either way, you should make sure that you are well rested the night before your headshot photoshoot. A lack of sleep may show through in your final image. It's true that a good photo editor can take out the bags under your eyes and even make blood shot eyes look better, but there are other things that may show through on your images if you are not rested.
Tip #2 - Take A Deep Breath - Be You
Unless you are a model and love being in front of the camera, it can be little stressful getting a headshot taken. Just take a deep breath, think happy thoughts (seriously) and be you. You being yourself is only part of getting a headshot done. A good photographer can also help put you at ease which is why it's better in most cases to work with a professional rather than have your hobbyist next door neighbor with a nice camera attempt to do your headshot. Yes, it's just a headshot, but it's often the first impression someone gets of you visually. It's important to get it right.
Tip #3 - Change Your Outfit
Clothes often have an emotional attachment for multiple reasons and certain colors look better on certain people better than others. The lighting and background can also change how clothing makes you look. Therefore, it's a good idea to bring along more than one outfit to your photoshoot and have various colors to choose from. For men, it could be as simple as having 3 different color ties to be photographed in. Ask the photographer that you are using how he or she feels about this and figure out in advance how a change of outfit will be factored into the session.
Tip #4 - Choosing The Photographer
Whether you are trying to decide on your neighbor, Uncle Bob with a nice camera, your best friend or a professional photographer, you have to make a decision on who you trust to do your headshot photoshoot. If it's important that it's done right the first time, you may want to seriously consider hiring a veteran professional photographer. In the Raleigh market, in studio headshots are likely more affordable than you think. Two key questions to ask a professional photographer are ... "How experienced are you at doing headshots?" ..."Are headshots a core part of your business?" Just like someone with a nice camera, all professional photographers are not equally qualified to do a headshot. Headshots are truly a specialty within professional photography. If you need a professional business headshot, you should seriously consider a professional photographer who specializes in business headshots.
Tip #5 -  Hair and Makeup
Men often do not have to be as concerned with hair as much as women, but hair is important for both men and women. Men should not get their haircut just before a headshot and women may want to consider going to their hairstylist just before their photoshoot. Some photographers may be able to provide a hair stylist to help with the session as an alternate option. And the final option is to just do your hair yourself. Most photographers will have mirrors for you to look into before getting in front of the camera.
As for makeup, even men may be need some foundation to keep the shine down. As for women, it's nice to have access to someone who does makeup professionally. Makeup will make a difference in most cases. No matter what you do for makeup, it should not be overdone. Makeup does not have to be pilled on for a photo shoot. You want to look good, look natural and look like you.
Ask your photographer about hair and makeup options.
The following two tabs change content below.
Short Bio About The Author:
I'm David Williams a professional commercial photographer focusing on corporate and business clients with some personal branding, lifestyle photography in the mix. My love for photography began in late 1981 while still in High School. I started making money with his camera in 1982. Brenda, my wife, and I started working together in photography in 1988 shortly after we met. Brenda and I married in 1989 and have two adult daughters. Please be sure to
get a quote for services
if needed. Call or Text:
919.723.8453
. Please reach out to connect with me on
LinkedIn.
Latest posts by David Williams (see all)