As a professional photographer that focuses on entrepreneurs all the way up to big brands recognized by their name by millions of people nationally or internationally, I think it's important to list a few reasons for hiring a professional photographer for your business no matter how small or large the business is.
1) Consistent Results - In my opinion, I believe two key components of a professional golfer are consistency and adaptability. For instance, a good golfer that plays the local course twice a week every week, may be able to par the course on a regular basis, but that golfer may not be that consistent when having to adapt to a completely new course and especially a difficult course. But a professional golfer can not only shoot par and way better in most cases consistently, but they can adapt to a new course. This is much how a professional photographer works. A professional photographer can be consistent in numerous situations by adapting to the surrounds based on knowledge. This consistency, adaptability and knowledge are all things that bring about quality results from the professional photographer. You deserve GREAT!!!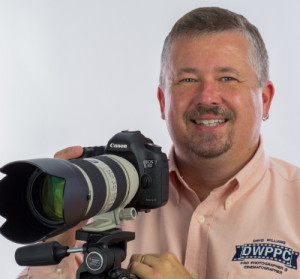 2) Equipment - Some pros may not agree with me on this, but ask them what they shoot with.  You will likely find out that it's not the latest low end consumer DSLR. It's true that equipment alone does not magically make someone a professional photographer. So just to clarify, if someone goes to the camera store Saturday morning and spends thousands, that doesn't mean he or she is automatically a professional. However, for those truly doing photography professionally, there is often a hefty investment that comes with it. One camera bag could have thousands of dollars worth of investment inside it. You wouldn't like using a professional in other fields that don't have the right equipment to do the job, so don't use a photographer who bought a camera, a kit lens and a flash on Saturday and magically Monday morning they are a pro. In the BIG brand photography world, it's likely these photographers will not be going after that business. But small business owner beware, make sure the photographer is equipped to the job and provide excellent quality. You deserve GREAT!!!
3) It's Your Brand - Your brand is important and professional photography is an easy way to help your brand stand out. It's true that in the digital age that you or your friend with a nice camera can get some shots that may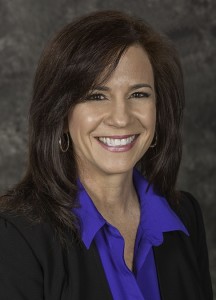 be just good enough for the web and look good. However, with a little financial investment for a true professional photographer, your brand could go from good to great. Perception is everything. Invest in a real professional photographer and not someone who just takes good pictures. You deserve GREAT!!!
4) You Get What You Pay For - OK, you don't always get what you pay for and sometimes expensive is not as good as cheap. However, when you are working with a true seasoned professional photographer and are truly comparing apples to apples, it's likely that the cheapest photographer out there will not deliver equal results. Although the cheap photographer could be a philanthropist and be great, it's likely that too cheap will only yield good reults and not great ones. A friend of mine sent me some examples of a photographers work recently along with what the photographer wanted for the images, I was shocked at the results and the price. Why did my close friend not go with me? He knows that I am not the cheapest option for his needs and only uses me for his larger budget projects. FYI, I am not crazy expensive. There are sevices that I offer that are a great fit for small businesses. You deserve GREAT!!!
5) Professional Editing - In the consumer market, it's not uncommon for a new photographer to shoot a session an burn lots of images to a disc and they are done. A true professional cares more about their work and reputation than to just hand over a disc of the images. Real professional photographers edit their work even if it's just a quick run through of lightroom. However, some images need lots of attention which could take several minutes to an hour plus just to properly edit one image. Find out if the photographer you are considering edits there work. This is one easy way for the photographer to save you some money and them some time but likely deliver good results vs. great. You deserve GREAT!!!
6) Because He or She Is Professional - A true professional will be professional in the way they do business. There is something to be said in any business about professionalism. A plumber may not be looked at like an attorney, but the plumber can still treat you with respect, respect your home by not walking on your carpet in muddy shoes and deliver services in a way that leaves you with WOW! A professional photographer, especially in business world, should not only deliver great photography but make you feel great by his or her attitude. You deserve GREAT!!!
If would like to learn more about my services, please feel free to call me at 919.723.8453 or use the online contact form to contact me online. If you enjoyed this post, please use the social icons below to share this post.
The following two tabs change content below.
Short Bio About The Author:
I'm David Williams a professional commercial photographer focusing on corporate and business clients with some personal branding, lifestyle photography in the mix. My love for photography began in late 1981 while still in High School. I started making money with his camera in 1982. Brenda, my wife, and I started working together in photography in 1988 shortly after we met. Brenda and I married in 1989 and have two adult daughters. Please be sure to
get a quote for services
if needed. Call or Text:
919.723.8453
. Please reach out to connect with me on
LinkedIn.
Latest posts by David Williams (see all)