A TEAM YOU CAN COUNT ON!
PHOTOGRAPHY & VIDEO UNDER ONE ROOF!
ABOUT DAVID WILLIAMS: COMMERCIAL PHOTOGRAPHER

Although David is EXCLUSIVELY a corporate and commercial photographer, he got his start doing consumer photography and photojournalism in the early 80's. David received his first 35mm camera for Christmas in 1981 while still in High School. In June 1982, David photographed his first PAID wedding. David was also paid to photograph High School sports for the local newspaper while still in High School.
Formal Training: In the Summer of 1982, while still in High School, David attended a Summer Photojournalism program at UNC Chapel Hill. In 1983/84, David began working with a photographer that did editorial work for major publications as well as stock photography work which was thriving in those days. David attended Randolph Community College in the mid-80's which has a long standing reputation as one of the best photography programs in the State of North Carolina. Soon after leaving RCC, David started his own business doing work in the College and University arena for schools like Wake Forest University as well as Family Portraits and Weddings out of David and Brenda's studio in Raleigh which was within 2 miles of the current location. As previously mentioned, David is now exclusively a corporate and commercial photographer and has been for several years. ( See Client List )
Passion for People Photography: David has always had a passion for photographing people. He later transitioned into his current core area of photography focusing exclusively in the corporate arena which includes large events, corporate photography for company websites and trade-shows, commercial photography, executive headshots, headshots for professional use and other non-consumer photography. David has photographed thousands of headshots in his career including many company Company President's and/or Executive Staff of multi-million and multi-billion dollar companies.
CLIENT CENTRIC: By being a client centric business, it's not good enough to just meet a clients expectations. Our goal is to consistently exceed clients expectations by keeping our clients at the center of what we do through our ideas, our philosophies, our operations and our communication. It's critical to us at RTP Photo And Video, Inc. to deliver a positive client experience from start to finish. The only reason that we exist is to serve our clients. Long term relationships is a key part of our operations. That's the type of relationship that we'd love to begin with YOU and YOUR Company.
Let's Connect

RTP Photo And Video, Inc. - Registered DBA: David Williams Professional Photographer & Cinematographer ( DWPPC RTP )
About Brenda: Professional Retoucher - Lightroom / Photoshop
Brenda Williams (David's Wife) is one of our in house photo editors. Although Lightroom and Photoshop are the two primary software programs that she uses.
Brenda is truly passionate about photo editing which is why David and Brenda make such a great team. David loves to be behind the camera shooting and Brenda loves the post production editing. With David and Brenda working together as a team, it allows David to do more shooting since he does not edit his own images: Many photographers do both the shooting and the editing. However, editing is truly an art within itself and with Brenda's passion for editing, it works out well to have a husband and wife team that can work together serving clients.
No matter how good a photographer is, post production editing is a necessity in today's digital age. Clients should be cautious of any photographer not doing at least minimal post production editing. With David and Brenda Williams, clients do not have to worry about the shooting or the editing because both are covered by two dedicated professionals.
David and Brenda started working together in photography in 1988 and were married in July 1989.
____________________________________________________________________________________________________________________________

About Caleb: STUDIO MANAGER | Photographer & Photo Editor | Videographer & Video Editor | FAA Drone Certified
Caleb started working with RTP Photo and Video in 2019. Caleb is a Raleigh native and began doing video shoots and video editing in high school. Prior to working with RTP Photo and Video, Caleb worked two years as a free-lance videographer on projects ranging from construction site activities, science education, corporate dinners, sales and marketing, technical training videos & more.
David personally trained Caleb for in studio headshot sessions. Caleb is now well versed with our two regular headshot sessions and shoots headshots often in studio. Caleb also does corporate event photography. He is knowledgeable of both Lightroom and Photoshop.
Caleb really enjoys flying a drone and is FAA certified.
Caleb is a graduate of the University of North Carolina-Charlotte with a degree in Communications and a minor in film Studies.
____________________________________________________________________________________________________________________________
About Krystle: Director of Video Production
Krystle Pate is a Media Design graduate of Full Sail University and a TV & Film graduate of Regent University.
She loves to be behind the camera, do post production and enjoys graphic design. One of her biggest passions is finding unique ways to merge the mediums together.
She understands the need for clear visual communication and the effectiveness it holds with the viewer.
____________________________________________________________________________________________________________________________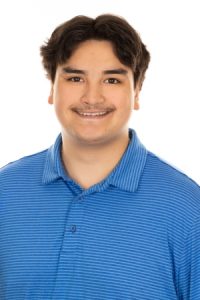 About Robert: Photo Editor - Photography & Video Key Grip
____________________________________________________________________________________________________________________________
About Deidre: Makeup Artist & Hair Stylist
Deidre is a licensed cosmetologist from Aveda Institute, with over 7 years of experience in the hair and makeup Industry. She has an eye for the small details that can add to any editorial, headshot, commercial or film shoot. Working with clients to achieve their desired look from start to finish is where her experience shows. Having a professional by your side during your session adds ease and comfort, knowing you'll look and feel your absolute best!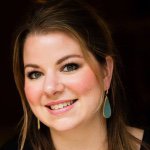 ABOUT ASHLEY: PROFESSIONAL MAKEUP ARTIST
Having the right makeup and overall look can make all the difference in the way you feel and the way you photograph.
Ashley helps both in studio and on location providing client makeup along with wardrobe and basic hair assistance. From the initial phone or email consultation, she works directly with the client throughout the entire process whether it's an hour studio session or full day corporate photoshoot.
Ashley's services are optional but highly recommended. Payment is due at time of service paid directly to Ashley unless otherwise noted prior.