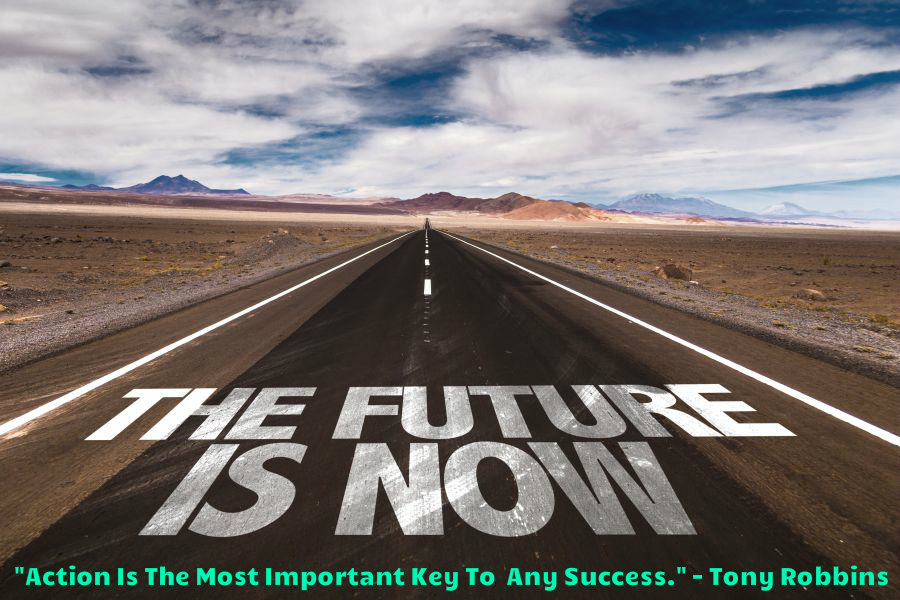 I know a lot of photographers but 3 in particular come to mind as an inspiration for this post. All 3 have the same common trait: ACTION!
Taking consistent everyday actions is critical to anything in life. Success in photography is no different. Therefore you must be taking action to make things happen. If you are taking action and things are not happening, it may be time to change what you are doing. Action for the sake of action is not the same as strategic actions.
All 3 of these photographers have been doing photography for a relatively short time (one for under a year consistently and the other two for about 3 years with 1 of those 2 going full time in January 2015) and 2 of the 3 are in their 50's who once had other 10+ year careers in a completely non-related field. I said all that to set it up for you, so you wouldn't assume things.
Not only do all 3 share the common trait of action, but they all 3 have done well in getting repeat work from clients once they do an initial project for the client. Now if you are a wedding photographer, you may not get immediate repeat business, but you could get referral business and in the future get growing family business from the bride and groom.
The key is to not sit back and look at others around you having the kind of photography success that you would like to have. The majority of the time those around you have not hit a string of luck (although it may seem that way), have not been blessed with talents you don't have, have not had it all handed to them on a silver platter, they have simply taken consistent actions to move themselves forward in their business.
The right consistent actions have worked well for the 3 photographers that I know who seem to get a lot of repeat and expanded business from current clients. As for getting the client initially, they have come through many avenues which stems from action steps the photographers made happen.
Below are 6 things that I have mentioned in previous posts, but I'll use it as a mini-refresher.  They are all ACTION items. Are you consistently taking these kinds of actions during your Monday-Friday workweek?
1) You should attend networking meetings. It doesn't have to be BNI for $500 +/- a year which I am a fan of. It can be MEETUP Groups or in Raleigh, North Hills Networking or Triangle Lunch Talks.
2) Invite someone you know for a cup of coffee. It could be a past/recent client or someone you are connected with on social media. Tell them that you'd like to buy them a coffee and learn more about their business as well as share more about your business. Be strategic about who you meet with. Can you potentially help them and can they help you? If you are on a super tight budget, meet at McDonald's which has $1 coffee. But you'd likely be better of meeting at Starbucks or Panera. You can get two regular coffees for under $5. Another great strategy is to schedule two meetings back to back if possible. Meet with one person at 8 a.m. and you'll already be there when your 9 a.m. arrives.
3) Stay active on social media but don't constantly sell, sell, sell. On Facebook, keep in mind that business pages get little activity at best if you don't pay to be seen unless you have thousands of followers. You may find better success on your personal Facebook page. Share what you are up to, examples of your latest project, etc. without saying CALL ME I NEED YOUR BUSINESS. A good social strategy takes time because it's about building relationships. I was fortunate in January to get 3 solid leads from Facebook within a few days of each other from people that I am connected with.
4) Ask your circle of influence/connections do they know someone who needs what you do?
5) Ask for introductions. If real estate is your target market, ask an agent if he or she can introduce you to other agents.
6) STICK WITH ME ON THIS ONE: If you have to, COLD CALL!!! It may not be the best strategy, but it's action. This may be a last resort to try and make things happen. It can be very frustrating and should be strategic in nature. However, work really, really hard on 1 through 5 first unless you just love cold calling.
FYI, cold calling was how I got a lot of my business in the late 80's. Times may have changed, but it wasn't easy then either. But my calls were targeted to people that hired photographers to do what I did back then. Today, for example, calling real estate agents to ask if you can be added to their list of photographers is far more strategic than calling a dentist office to ask if they need headshots and a team shot for their website.
You have to think through it if you are going to cold call and make sure you target the right audience properly. Is it really a classic cold call to call a real estate office and say, "Hi, my name is _________ and I wanted to know if  I can get added to your list of photographers to contact for new listings?" That's more strategic than, "Do you need a photographer for your listings?" If you have an agent you shoot for already, then you may want to leverage that by saying, "Hi, my name is _________. I photograph listings for _______ and I wanted to know if  I can get added to your list of photographers to contact for new listings?"
Notice that none of these are large financial expenses. At most, it's likely the cost of two cups of coffee or maybe lunch if you attend a lunch networking meeting.
The following two tabs change content below.
Short Bio About The Author:
I'm David Williams a professional commercial photographer focusing on corporate and business clients with some personal branding, lifestyle photography in the mix. My love for photography began in late 1981 while still in High School. I started making money with his camera in 1982. Brenda, my wife, and I started working together in photography in 1988 shortly after we met. Brenda and I married in 1989 and have two adult daughters. Please be sure to
get a quote for services
if needed. Call or Text:
919.723.8453
. Please reach out to connect with me on
LinkedIn.
Latest posts by David Williams (see all)