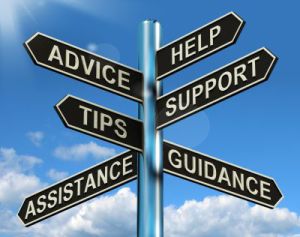 It's easy to lose focus as a new photographer because there are so many things that demand your attention. This short post is meant to provide you with a few things to think about that should make a difference in your business. I'll list a few tips further down to provide you with some guidance.
My advice in this post is by no means all inclusive. You'll be lucky to find any one place online that gives you everything you need to know about photography and running a photography business. With that said, you need to find a few resources that you like and can keep up with. If you don't, you'll end up being swamped even more than you likely already are.
Never forget why you started doing photography in the first place. Most likely, you started down your photography journey because you were passionate about taking pictures. You probably didn't get started in photography because money was your motivator. If you did, you should find a new career. Don't get me wrong, you can make money as a photographer, but you should not let that be your primary motivator.
Here are 7 things TO DO as a new photographer:
1) Never Stop Shooting - If you don't have paying clients, find something to shoot
2) Never Stop Learning - Join PPA and/or similar organizations - Use YouTube, KelbyONE and More.
3) Get Equipment Insurance & Liability Insurance - PPA may have what you need. If not, ask your insurance agent. AllState has plans for under $35 per month.
4) Get Set Up For Sales Tax - In North Carolina, digital files are taxable. Don't be fooled thinking photography is a non-taxable service because you are not selling prints. There are a lot of accountants and CPA's that don't even know the answer to this one. Here's the NC Document.
5) STOP Obsessing Over Equipment - There will always be more gear that you WANT. But ask yourself, "DO I TRULY NEED THIS PIECE OF GEAR?" I mean at the end of the day that you just cannot live without it. I mean that it's truly a barrier to business growth. Even if you decide you that NEED those studio lights, you don't have to buy PROFOTO. You could get ALIEN BEES to start with.
6) Find A MENTOR - Photography is still one of those businesses where finding a MENTOR and serving as an apprentice or assistant is very helpful. Don't try to do it all yourself.
7) Never Stop Marketing - Being a nuisance is not what I'm talking about. Have a marketing plan (whatever that means to you) and stay on track. Social Media and business networking are two free and/or low cost options. Let your passion and work shine through not your $99, burn 200 images to a CD, special offer.
If you think someone else can benefit from this post, please use the social icons below to SHARE IT.
The following two tabs change content below.
Short Bio About The Author:
I'm David Williams a professional commercial photographer focusing on corporate and business clients with some personal branding, lifestyle photography in the mix. My love for photography began in late 1981 while still in High School. I started making money with his camera in 1982. Brenda, my wife, and I started working together in photography in 1988 shortly after we met. Brenda and I married in 1989 and have two adult daughters. Please be sure to
get a quote for services
if needed. Call or Text:
919.723.8453
. Please reach out to connect with me on
LinkedIn.
Latest posts by David Williams (see all)