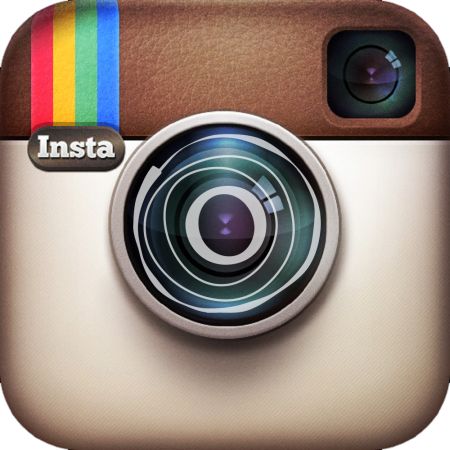 There are so many social media options that it's hard to keep up with managing more than one or two effectively unless you really work at it. And that's the key reason that I used SHOULD in the title of this post
Most of you reading this probably have a Facebook account and likely even have a Facebook business page. However, you may not have an Instagram account or if you do, you may not be active on it.
Instagram is visual. Photography is visual. Therefore as a photographer, you should probably be on Instagram, but only if you can post on a fairly regular basis. Can you post at least one image per week? If not, then why bother trying another social media channel.
True, there is no magic number to posting once per day, once per week or once per month. However, if you want to in front of followers and gain new followers on Instagram, you should post more than once per month.
The thing that I don't like about Instagram is that you have to post the image or graphic from your mobile device (as of this post). That can be frustrating. However, I accept it and move on.
The area that is critical to remember on Instagram is #hashtagging. That's when you put # in front of a word or phrase like #teamcanon when you post an image. For those that don't have thousands of followers, #hashtagging is a great way to get people to see your images. If you don't #hashtag, you will likely get a lot less likes.
Instagram has given me the opportunity to get in front of BIG BRANDS in the photography industry like @CanonUSA. Canon has liked my work, commented on it and even PINGED me to approve a link (multiple times) for one of my images to get on the Canon Bring It website. FYI, that's not happening on Facebook for me. If Instagram can help you get in front of brands like Canon, Nikon, Sony and others, why wouldn't you want to post on a fairly regular basis? Don't worry about the perfect image. Just post something that will not make you look bad.
Rather than me try to tell you everything that I can think about related to Instagram in a blog post, I suggest that you visit YouTube and try some of the following searches to find some videos that will guide you along the way:
setting up Instagram
how to get started with Instagram
how to setup Instagram
how to use Instagram
Oh and how about this one? Instagram for photographers
The following two tabs change content below.
Short Bio About The Author:
I'm David Williams a professional commercial photographer focusing on corporate and business clients with some personal branding, lifestyle photography in the mix. My love for photography began in late 1981 while still in High School. I started making money with his camera in 1982. Brenda, my wife, and I started working together in photography in 1988 shortly after we met. Brenda and I married in 1989 and have two adult daughters. Please be sure to
get a quote for services
if needed. Call or Text:
919.723.8453
. Please reach out to connect with me on
LinkedIn.
Latest posts by David Williams (see all)