If you are active at all on the web, you are likely using Facebook on a regular basis.  I will admit as a photographer that Facebook is a great place to share my work.  However, are you doing much with LinkedIn?  Sure, you likely have a profile setup (or barely started?), but do you actually use LinkedIn?  Don't let LinkedIn sit out in left field so to speak without any real attention.
I decided to finally get my act together and make LinkedIn a part of my regular routine as well as a core part of my marketing efforts moving forward.  As a corporate photographer, I don't know of another easier way to connect to the people that I want to be in front of at large companies.  Personally, I took it a step further and upgraded to a paid monthly plan. That may or may not last, but for now, I have it.
Here are a few tips based on my own experience as a NON-expert.  I do know people that are really savvy when it comes to LinkedIn.  Although I am just a photographer, I believe the information below will help:
1) Make sure your profile is complete and as robust as possible.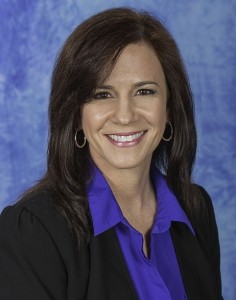 2) As part of #1 above, please, please, please use a professional image on your profile. You don't have to hire me, but at minimum, make sure your image is solid.  It's a critical piece of your profile.  And, DO NOT use your logo in place of your headshot.  Don't you agree that the image to the left or even one not on a traditional background that is professional looking makes a huge difference compared to one shot with a phone in poor lighting with a kitchen table in the background?

3) Make connections, give endorsements and give recommendations.  By making connections, you will grow your network.  By giving endorsements and recommendations, you are likely to receive.
There are so many more things that you can do with LinkedIn, but if you will start with 1, 2 & 3, that will help you get on your way to using LinkedIn successfully.
LinkedIn has a YOUTUBE page. There is also a LinkedIn HELP Channel that may be even more useful.
This video is less than 6 months old as of this blog post.  It's 1 hour long.  Although I have not watched it all, you are sure to learn something by watching it.  It is a video by a LinkedIn employee.
For me, LinkedIn will be a critical part of my business moving forward until it makes no logical sense to keep using it.  However, I don't see that happening with all the features that LinkedIn has to offer like Groups, Business Pages, Sharing Updates, Ease of Communication with Connections and more.
If you enjoyed this post, please use the social icons below to SHARE THIS POST with others.
The following two tabs change content below.
Short Bio About The Author:
I'm David Williams a professional commercial photographer focusing on corporate and business clients with some personal branding, lifestyle photography in the mix. My love for photography began in late 1981 while still in High School. I started making money with his camera in 1982. Brenda, my wife, and I started working together in photography in 1988 shortly after we met. Brenda and I married in 1989 and have two adult daughters. Please be sure to
get a quote for services
if needed. Call or Text:
919.723.8453
. Please reach out to connect with me on
LinkedIn.
Latest posts by David Williams (see all)