Brenda Williams recently launched her new blog. She is excited about shooting with her New Sony HX50V Digital Camera in order to document my assignments via images, video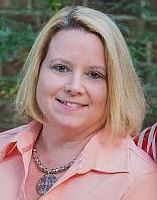 and text. Since Brenda and I work together as a husband and wife team, she thought it would be a great idea to start her own blog and use her own camera to document various projects. Brenda is not a professional photographer, but she does my Lightroom editing and helps with assignments. It's so nice to be able to work together. Now, with her new blog and camera in hand, Brenda will be able to share some of our business information from a different perspective.
You can view Brenda's first slideshow below. If for some reason it is not displaying, you can visit her blog post for additional links and images.
The following two tabs change content below.
Short Bio About The Author:
I'm David Williams a professional commercial photographer focusing on corporate and business clients with some personal branding, lifestyle photography in the mix. My love for photography began in late 1981 while still in High School. I started making money with his camera in 1982. Brenda, my wife, and I started working together in photography in 1988 shortly after we met. Brenda and I married in 1989 and have two adult daughters. Please be sure to
get a quote for services
if needed. Call or Text:
919.723.8453
. Please reach out to connect with me on
LinkedIn.
Latest posts by David Williams (see all)