Various factors can play a role in your professional photographer selection process.  Why are you searching for a photographer?  Who is going to be photographed? What is your budget?  These questions are very important to ask yourself when searching for the right photographer.  It is also essential that you feel comfortable with the photography business you select for your individual needs and you have trust in their artistic ability.
If you look at several local professional photography websites, you can get an idea of what each photographer's style is and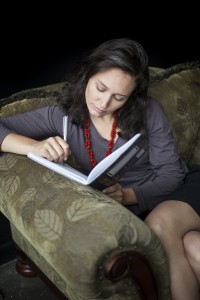 what their specific niche is.  Some photographers may specialize in wedding services, while others may focus solely on newborn and family photography.  Other photography companies may  be solely devoted to corporate events and professional needs.  Every business operates a little differently.  Knowing why you need portraits done and precisely who is being photographed can easily help you narrow down your choices.
Setting a budget for your photography needs is also helpful when you are searching for a professional photographer.  Take into consideration the amount of time and possible travel that may be required of your photographer.  Also ask yourself if you are interested in ordering prints or if you want to purchase digital copies of your photo session.  All of these factors can greatly affect the total cost of your session.  Photographs are an investment and much like other things, you get what you pay for.  If you want personal family portraits, they are something you will keep and cherish forever.  If you need corporate or professional business photos for marketing purposes, they are going to represent your business for all the world to see.  Its possible that you may find a photographer online that is willing to give you a CD of your photos for a mere $50, however, you may not be as happy with the final results as you will be with the inexpensive pricing.  Be willing to invest in good, quality portraits.
It is key to be happy with your photographer.  Feeling comfortable and liking your photographer are key for great results.  Search for someone that is personable who will help you feel at ease when you are in front of the camera.  Pick someone that you can trust and that you believe in their work.
We hope these tips help you find the photographer that is right for you!  With David Williams Photography, we bring a love of photography, as well as many years of experience to the table.  We would be more than happy to assist you with your photography needs.  Feel free to give us a call at 919.723.8453 or send us an inquiry for more details on our services!
The following two tabs change content below.
Short Bio About The Author:
I'm David Williams a professional commercial photographer focusing on corporate and business clients with some personal branding, lifestyle photography in the mix. My love for photography began in late 1981 while still in High School. I started making money with his camera in 1982. Brenda, my wife, and I started working together in photography in 1988 shortly after we met. Brenda and I married in 1989 and have two adult daughters. Please be sure to
get a quote for services
if needed. Call or Text:
919.723.8453
. Please reach out to connect with me on
LinkedIn.
Latest posts by David Williams (see all)