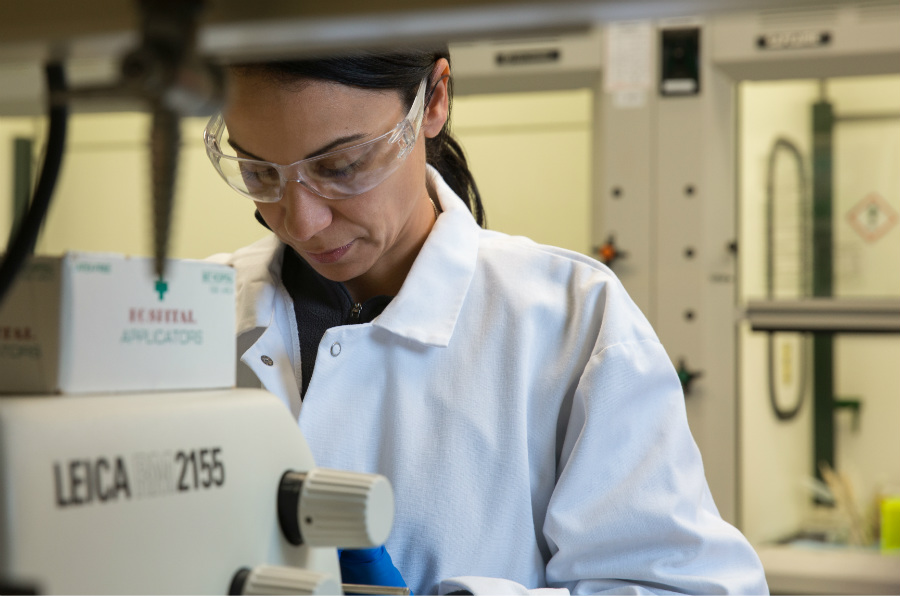 The image above was shot for a Biotech Company in RTP that understands the value of using custom images rather than stock images.
As a Raleigh based commercial photographer, RTP and specifically the Davis Drive area is one of the top Triangle spots that I work in on a regular basis. Although I don't specifically target a lot of companies in the medical field, I seem to work with my fair share of them. But as a commercial photographer, I also provide photography (and video) services for IT Companies and numerous other verticals. I'm not restricted to one particular industry.
I like being exclusive to the commercial use side of photography. Most of the images that I shoot, including headshots, are typically used for business not personal purposes. Unlike many commercial photographers, I do provide lifetime, global usage rights for the images purchased. I like keeping things simple and easy to understand.
If you have never hired a professional commercial photographer, it may be more affordable than you think. Stock images may seem like the cheap way out, but have you read the extended license agreement? What impact does a stock image have on your brand if the same image or images get used by hundreds of other companies?
There is no harm in getting a quote from a commercial photographer, but don't based your decision solely on the quote. You should ask questions and be sure you are clear on why one photographer charges more than another. Staying within a budget is important, but commercial photography is not all about price. You'll likely find that most commercial photographers are priced very similar to each other. There will likely be a few that are super cheap (be careful) and a few that may be super expensive (learn why).
The best thing to do is to just see what is available in your market, so you'll have a better understanding of your options.
The following two tabs change content below.
Short Bio About The Author:
I'm David Williams a professional commercial photographer focusing on corporate and business clients with some personal branding, lifestyle photography in the mix. My love for photography began in late 1981 while still in High School. I started making money with his camera in 1982. Brenda, my wife, and I started working together in photography in 1988 shortly after we met. Brenda and I married in 1989 and have two adult daughters. Please be sure to
get a quote for services
if needed. Call or Text:
919.723.8453
. Please reach out to connect with me on
LinkedIn.
Latest posts by David Williams (see all)