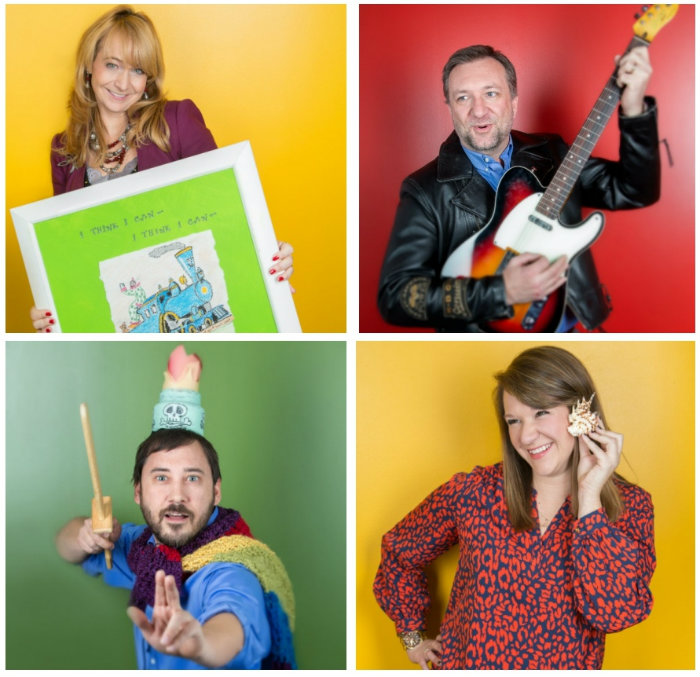 The image above and the portfolio samples below are from a half day commercial photoshoot at Hummingbird Creative Group in Cary NC.
The purpose of this post is to provide a simple overview of how the DWPPC team pulls off a successful half day commercial photoshoot that leads to some great image for the client.
1) Pre-Planning Call To Discuss The Photoshoot And Ask The Client To Create A Shot List With Our Insight
2) Decide Whether The Photoshoot Is A Half Day Or A Full Day
3) Decide On The Estimated Number Of Final Images Needed Which Is Based On The Shot List And Staff Size
4) Set The Date - Get Deposit
5) Receive Shot List From Client And Clarify Final Details At Least One Week Prior To Scheduled Date
6) Show Up With Photographer And At Least One Assistant (Potentially Two) Plus Utilize Kate Leser (The Makeover Expert) When Possible
7) Make The Photoshoot Fun, Professional And Efficient
8) Send Client Proof Link Within Two Business Days Of Photoshoot
9) Deliver Edited High-Res Print Files And Edited Web Files
If you are building a brand, truly care about your business, work for a major brand, etc., your business/company should NOT use stock images long term and should NOT use phone images for top level photography needs like a website banner, print media, company headshots or other truly professional needs. Phone images are fine for updating social media about the general day-to-day, attending a conference and other needs that may not require professional photography. However, even social media should have professional photography from time-to-time like a big company event or other needs where a phone just will not suffice.
Commercial photography is not as cheap as the weekend warrior family photographers that burn all the images to a CD for $99. However, commercial photography may be more affordable than you think and do more for your brand than you may realize. At the end of the day, do you want to trust your precious brand to nothing but phone photography or poorly done photography from someone who is not a full time professional with experience shooting for commercial business needs? The following two tabs change content below.
Short Bio About The Author:
I'm David Williams a professional commercial photographer focusing on corporate and business clients with some personal branding, lifestyle photography in the mix. My love for photography began in late 1981 while still in High School. I started making money with his camera in 1982. Brenda, my wife, and I started working together in photography in 1988 shortly after we met. Brenda and I married in 1989 and have two adult daughters. Please be sure to
get a quote for services
if needed. Call or Text:
919.723.8453
. Please reach out to connect with me on
LinkedIn.
Latest posts by David Williams (see all)