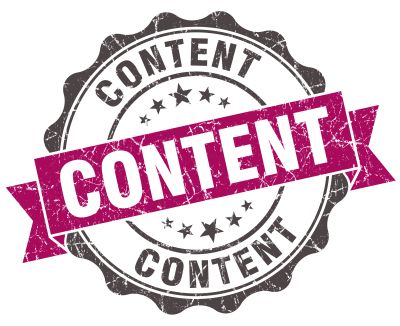 Whether you are a photographer or not, you can still use these content marketing ideas for your business. It's the same general concept no matter what field you are in.
Yes, we live in the age of information overload, but creating content is still a critical element in any good marketing strategy. I'm committed to create content on a regular basis to continue to get the word out and build my brand.
Step 1 - Write The Content
Yes, this can be time consuming and finding the time may be challenging. However, writing content ,like anything else in life, can be done if you are committed to it.
Blogging and Linkedin articles are the two easiest platforms for most small business owners to create longer content. But don't neglect creating shorter pieces of content on Social Media. For example, Twitter is only 144 characters and should be a part of your content marketing strategy. However, Twitter should not take the place of a blog post.
Step 2 - Share Your Content
You can easily share your longer content that was written for your blog and/or a LinkedIn article on various social media platforms like Facebook, Google Plus, Twitter, Pinterest and LinkedIn just to name a few. In addition, you can use those same platforms to create short pieces of content and share a PIN on Pinterest for example on Twitter, Google Plus, LinkedIn and Facebook. Are you beginning to see the overlap of how the platforms can work together?
Step 3 - Content Marketing Builds Your Brand
If you are active on social media plus actively writing blog posts and/or LinkedIn articles, it can definitely help build your brand in a positive way if you are providing good content that others care about and you are not filling up their Facebook feed with 15 things back to back. For small businesses, one of the easiest most cost-effective ways to build a brand is through content marketing.
Step 4 - Repeat, Repeat, Repeat And Don't Stop
Try steps 1, 2 and 3 for 12 consecutive months and see what you think. By then, you should be in such a habit of doing things that you will likely not want to stop.
I specifically remember giving advice to someone almost a year ago about this process and have seen minimal progress at best. That doesn't make it right or wrong and mean that this strategy is right for everyone, but I would have loved to see what the last year could have done for this individuals brand and confidence.
The following two tabs change content below.
Short Bio About The Author:
I'm David Williams a professional commercial photographer focusing on corporate and business clients with some personal branding, lifestyle photography in the mix. My love for photography began in late 1981 while still in High School. I started making money with his camera in 1982. Brenda, my wife, and I started working together in photography in 1988 shortly after we met. Brenda and I married in 1989 and have two adult daughters. Please be sure to
get a quote for services
if needed. Call or Text:
919.723.8453
. Please reach out to connect with me on
LinkedIn.
Latest posts by David Williams (see all)