Your One Stop For Photography & Video | Experienced, Reliable, Trusted, Serving Nationwide |
Click for Directions
SMALL BUSINESS TO FORTUNE 500
As you can see by the company names listed to the left, our team works with a lot of well known brands. However, we also work with small businesses including ribbon cuttings, award ceremonies, grand openings and more. So whether you are with a company needing multi-day coverage in another state for an annual conference or you are local and just need quality, professional photography and/or videography of a small event, the RTP Photo and Video team is here to help.
Our team includes several photographers and videographers which enables us to be a one-stop shop for both corporate event photography and videography. By offering both services under one roof, our clients get the benefit of having a fluid team that works seamlessly together for both photography and video.
It's true that we are not the least expensive option in the market; however, we are competitively priced when compared to other veteran professionals offering similar services. The best way to find out if our services are a fit for your budget is to use the button below to get a quote.
CORPORATE EVENT VIDEO PRODUCTION
We don't just provide corporate event photography. We also do corporate event video production including highlight videos like the one on the right as well as keynote speeches, fireside chats, talking heads and much more. If you need video services for your corporate event or conference, we are ready to help.
In addition to corporate events and conferences, we can provide video services for tradeshows and much more. We can use the video footage to create numerous styles of videos from simple talking heads to promotional videos to almost anything you need.
You'll usually get a two person video crew at minimum, but we can easily provide a four person team and go even larger if needed. So whether you want multiple cameras or just one camera and a video grip, we can help you get what you need.
The next step is to share your needs by requesting a quote using the button in the lower right.

PROFESSIONAL SERVICE - EXCEPTIONAL VALUE
It's hard to determine by looking at some still images on a website and watching a video or two exactly what you will get for your investment. For example, one thing that we truly excel at is prompt communication. With today's technology, there is no excuse for a response to a client or potential client taking longer than same day by close of business. It's not uncommon for us to reply within minutes to a couple of hours maximum which we can do by having systems in place.
On the photography side, we include color and exposure correction of images, 300 DPI and 72 DPI files with lifetime usage rights and next business day turnaround for events that are 4 hours or less with one photographer. Upon request, we even include same day delivery on a few images to be used for social media. These are just a few things that we find are important to our clients.
For videography, upon request, we include all RAW footage shot even if we are doing the final editing. Like photography, our clients have lifetime usage rights of the footage included in the fee.
Our rates are competitive when compared to other veteran teams with the level of corporate event experience we have. But rates are not the only reason to hire a photographer or videographer.
LOW LIGHT ? NO PROBLEM! EXPERIENCE MATTERS!
As a full time photographer, with vast corporate event experience, David ( and team ) have shot in numerous low light venues. David has personally shot 10's of thousands of corporate event images with much of it being in low light environments, but John, Lindsay and Kevin are also experienced low light photographers on the RTP Team.
Experience with low light photography and having solutions with the proper gear are critical to solving low light problems. David used a tripod on the two top row images which is just one piece of gear that can help in low light. In addition, it's not uncommon for David to use a monopod when photographing keynote speakers on stage. But it doesn't stop there.
Professional lenses and professional camera bodies are two key pieces of gear that provide advantages in low light situations. However, the cameras and lenses are simply tools and it helps to have an experienced photographer behind the camera.
For situations when an on camera flash can be used, a flash is just another solution to low light photography. Although it may not be acceptable to use a flash with a keynote speaker, it is typically very acceptable to use an on camera flash for awards and candid images like the two images on the bottom row with the left image being an awards dinner and the right being a low light candid shot.
NEED HEADSHOTS ? ADD THEM TO YOUR EVENT!
It can be challenging to get your team together at the same time; however, when you have an event scheduled that everyone is likely going to attend, it could be a great time to get updated headshots. Although we can do headshots for 10 to 50+ people on site at an office, we have photographed around 300 people for one company at an event with another 200 or so being at their corporate office for a total of 500+ headshots.
The images on the left represent two very popular background choices: White and Spotlight Gray. These two options will work with numerous colors. However, you are not limited to these two background options.
Although we have done headshots at events in other states, we do have a studio, in a business district, in North Raleigh, which allows us to work with local clients post event for one off headshot needs. In addition, we are happy to provide details for other photographers to follow in different states for our clients to maintain consistency.
You'll be pleased to know that we have two core headshot offerings: One option includes the basic post editing and the other is a more budget conscience option which may work for high volume when images are mostly for email signatures and/or proposals or used about the size or smaller than the examples on the left. Let's discuss both options to see what works for you.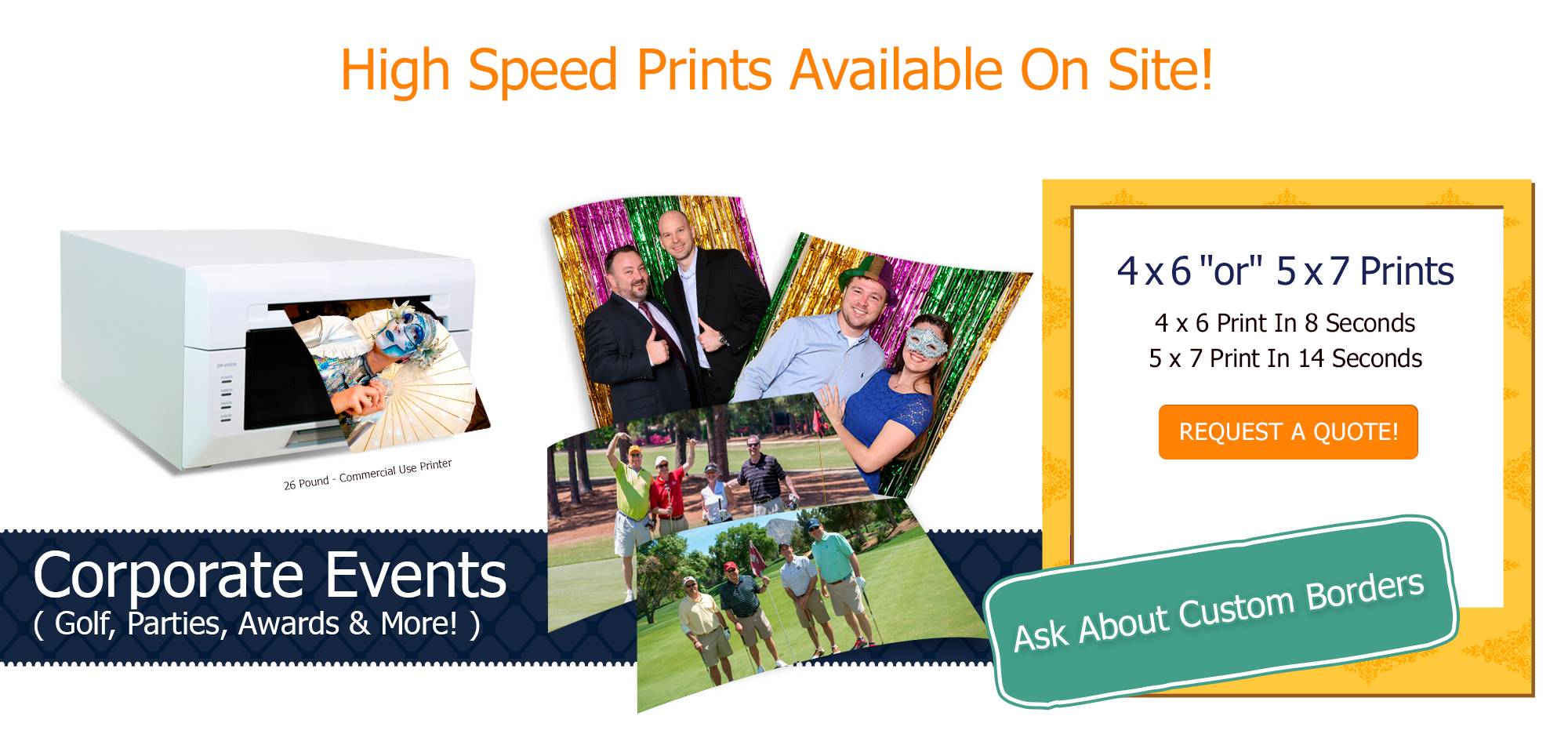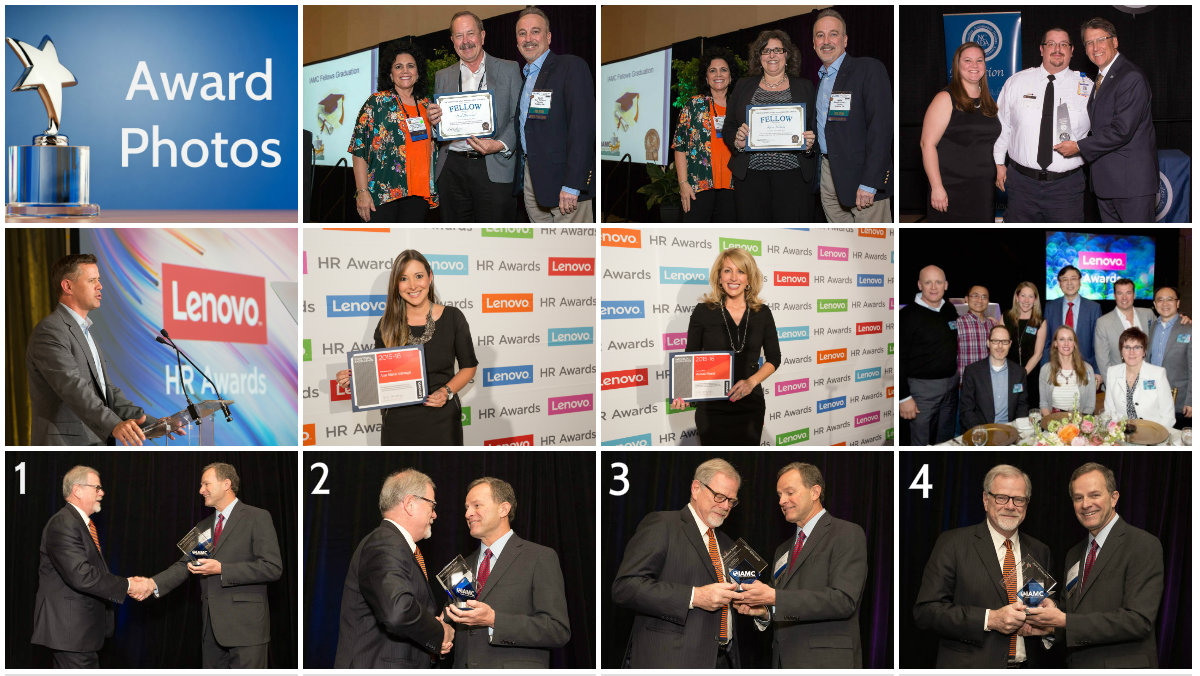 Corporate events share common traits with photojournalism photography: Fast paced, telling a story through images, working in multiple lighting situations, etc.
David Williams started doing photojournalism style photography in the early to mid-80's while in High School shooting for the yearbook and the local newspaper. David even attended a photojournalism Summer workshop at UNC Chapel Hill while in High School.
Fast forward over 30 years later and David has photographed corporate events in several states including popular destinations like Vegas, Miami, Palm Dessert ( California ) and even Quebec City Canada. However, David is not the only corporate event photographer on the RTP Photo and Video team. John, Lindsay and Kevin have all successfully shot for large corporate clients. This allows us to double book corporate events or provide two or more photographers at corporate events.
We know that there are other corporate event photographers and videographers in Raleigh NC; however, we encourage you to explore if they are exclusive to corporate events. Many photographers and videographers in Raleigh may mix in weddings and even may be more dominant on the wedding side than corporate events. That's not us. Check out our client list and you'll soon see that we are a corporate focused company.
Our corporate event photography rates ( rates may be higher on the weekend ) are competitive with other veteran corporate event photographers and our video rates may be lower in some cases. Whether higher, lower or competitive, it's not just about rates. We are happy to discuss the details and what makes us different. You can find out more by using the red quote button in the lower right.
TESTIMONIALS: WE HAVE OVER 260 FIVE STAR REVIEWS ON GOOGLE.
Client Contact Information Available Upon Request!