Hosting a special corporate party event? Planning a huge community fundraiser?  You should consider hiring a professional event photographer to assist you!  Capturing these special moments at your big event will allow you and your guests to remember your big event for years to come.  These images will also be a wonderful keepsake for you to share, as well as display!  Fun and creative event photos can be used to decorate your office, update your website, as well as share through all of your professional social media pages.
The creative possibilities are truly endless when it comes to event photography.  Making the investment to hire a professional event photographer can open up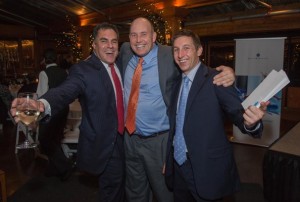 new opportunities and ideas for marketing, as well as social media content.  Your event images can be used in a variety of ways to help improve and grow your business!  At David Williams Photography, we specialize in corporate event and charity event photography.  Feel free to take a look at our galleries to see examples of our professional photography work!  We love being involved with our community and assisting with all types of special events throughout North Carolina.
David Williams is a skilled photographer with years of professional event photography experience and knowledge!  David loves photography and has a passion for what he does.  Looking for a personable photographer that has a creative eye and offers variety?  That would be us!  If you have any questions or concerns about your upcoming corporate event or charity event, feel free to give us a call.  We would be more than happy to discuss your professional event and walk you through everything that we can offer you as a professional photography business.  We look forward to capturing all of your special moments and helping you build memories that will last forever! Call 919.723.8453!
The following two tabs change content below.
Short Bio About The Author:
I'm David Williams a professional commercial photographer focusing on corporate and business clients with some personal branding, lifestyle photography in the mix. My love for photography began in late 1981 while still in High School. I started making money with his camera in 1982. Brenda, my wife, and I started working together in photography in 1988 shortly after we met. Brenda and I married in 1989 and have two adult daughters. Please be sure to
get a quote for services
if needed. Call or Text:
919.723.8453
. Please reach out to connect with me on
LinkedIn.
Latest posts by David Williams (see all)