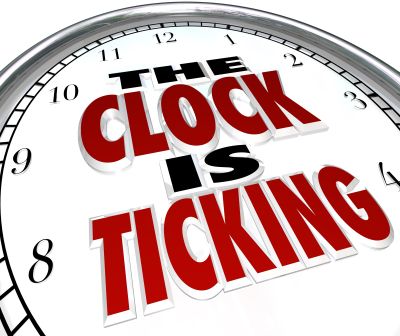 Corporate Event Photography is the most physically demanding photography that I do. Although I often have at least one assistant for commercial location shoots, I am usually covering an event solo with two bags of gear along with me. When I fly to an event, it's even more demanding. 
Real Event Example #1 
Quebec City Canada - Corporate Event Photography Short Overview
1) On a Saturday, I flew with two equipment cases from Raleigh to Quebec City .
2) Landed in Quebec City, Checked in the Hotel, Grabbed Gear, Started shooting event.
3) Sunday, Monday and Tuesday were roughly 8 a.m. to 11 p.m. back to back with minimal downtime. Downtime when traveling and shooting is often spent downloading files, checking batteries and double checking gear.
4) Wednesday Morning: shot event AM session, left hotel, flew back to Raleigh with two cases of gear and luggage. Brenda picked me up at the airport around 11:30 p.m.
Real Event Example #2
Raleigh NC - Corporate Event Photography Short Overview|
1) Wednesday - Shot Lunch Session with hundreds in attendance and several speakers
2) Afternoon Break - Downloaded Files to Brenda to start editing
3) Returned to Shoot Evening Session - Brenda texted me that Lunch edits were done
4) Downloaded Files to Brenda to edit that night - Uploaded all Wednesday edits to client via Dropbox around 1 a.m. - Got to bed at 2:30 a.m.
5) Thursday Evening - Shot for the same client - Donloaded files for Brenda to edit that night - Uploaded Edits around 1:30 a.m. - Got to bed at 2:30 a.m.
The corporate events that I have shot usually run a pretty tight schedule that actually stays on schedule. When dealing with executives, meals, keynote speakers, etc., there is often no choice but to stay on time and keep things moving. It's usually non-stop for me from the time I pull my cameras out of the bag until it's time for me to stop shooting. 
My experience with companies inquiring about my services is that they are often looking for a photographer that has corporate event experience. They are usually not interested in using a wedding photographer for their corporate event. Some photographers do both and should have a strong portfolio on both sides to be able to consistently close business in both weddings and corporate events. For me, it's all corporate events when it comes to event photography. I love specializing in corporate events for the event side of my photography. I love providing my corporate clients with a service that I am truly experienced in.
There is nothing wrong with shooting a wedding. It is one of the most important days in that couples life. I say one because being a father of two girls now in their 20's, the birth of our two daughters is a sharp as our wedding day in my memory. But I said that to say, there is a difference in photographing corporate executives, business professionals, keynote speakers on stage, special guests like top government officials and more that go along with corporate event photography.
If are a photographer considering corporate events, you should get started by practicing on some Chamber of Commerce Events, Larger Business Networking Events and the like. Just because you can photograph a wedding, doesn't mean that you can dive right into corporate events. The same can be said for the reverse of that which in my case, I have ZERO desire to photograph a wedding.
If you are a company looking to hire an experienced corporate event photography and have read this post to this point, please be sure to look at my corporate event page and see my client list which is a combination of corporate events and commercial shoots.
Like this post? Please use the social icons below to share it.
The following two tabs change content below.
Short Bio About The Author:
I'm David Williams a professional commercial photographer focusing on corporate and business clients with some personal branding, lifestyle photography in the mix. My love for photography began in late 1981 while still in High School. I started making money with his camera in 1982. Brenda, my wife, and I started working together in photography in 1988 shortly after we met. Brenda and I married in 1989 and have two adult daughters. Please be sure to
get a quote for services
if needed. Call or Text:
919.723.8453
. Please reach out to connect with me on
LinkedIn.
Latest posts by David Williams (see all)