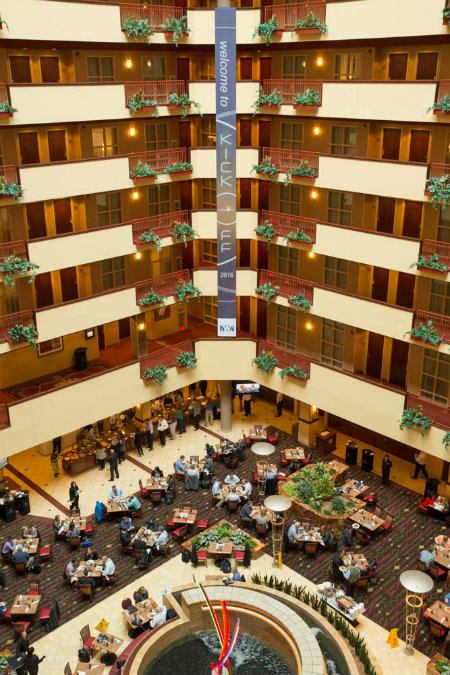 The image on the left is from a corporate event that I covered in the Charlotte area. Although I am Raleigh NC based, I travel the country doing corporate events. For this event, I was hired for the 2nd year in a row because the client liked my photography and wanted to keep the same level of consistency from the year before. In addition, they hired me for year two because they liked working with me. As of this post, the conference has just ended, but I am hopeful that I will be back for a 3rd year in a row.
If you are looking for a corporate event photographer, you should consider whether the photographer has a lot of corporate event photography experience because as you know corporate events are different than wedding photography. It's true that you can likely find a good photographer in the city that your conference is hosted in; however, if you are not in the same city every year, you may want to consider hiring a corporate event photographer that travels. By having a traveling corporate event photographer that you like, you can keep up the same consistent of images each year provided you like the photographers work.
I have photographed several corporate events in the Charlotte area including Downtown Charlotte and The Charlotte Motor Speedway Champions Club. If you are holding your corporate event at Charlotte Motor Speedway, I have photographed the pace cars that they run for corporate events both during the day and at night (like the image below).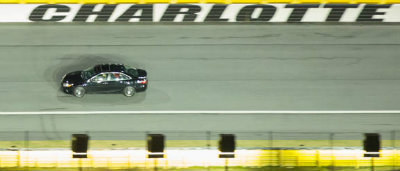 If you are looking for a corporate event photographer for your Charlotte are event, please give me a call at 919.723.8453 or use the online web form for a guaranteed 60 minute response time.
The following two tabs change content below.
Short Bio About The Author:
I'm David Williams a professional commercial photographer focusing on corporate and business clients with some personal branding, lifestyle photography in the mix. My love for photography began in late 1981 while still in High School. I started making money with his camera in 1982. Brenda, my wife, and I started working together in photography in 1988 shortly after we met. Brenda and I married in 1989 and have two adult daughters. Please be sure to
get a quote for services
if needed. Call or Text:
919.723.8453
. Please reach out to connect with me on
LinkedIn.
Latest posts by David Williams (see all)