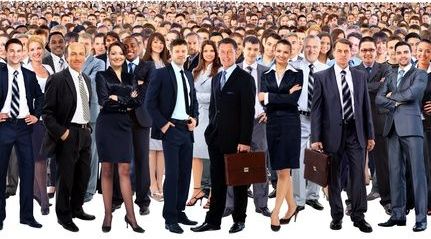 Fortunately, I don't run into this a lot these days, but it still happens on occasion. It's the good old "Shoot for Exposure" trap. In other words, we are "Too Cheap" to pay a professional, so we want to sell you on "exposure" to our audience who will spend lots of money with you. You'll be in front of hundreds of people with an average annual income of $100,000, blah, blah, blah.
Let's do each other a favor: If I need your services, value what you do and it fits within my budget, then let's do business together. If that's not the case, let's be professionals and not ask each other to work at a huge discount or even for free because of "Exposure."
There are times when shooting for exposure may be beneficial which is usually more about portfolio building. If the photographer finds that the shoot will greatly help his or her portfolio and has 100% permission to use the images for his or her business, then and only then, may the shoot for "Exposure" be a win-win.
I can tell you from first hand experience that when I have taken on projects for the "exposure" that I come away with two core things: 1) I have work that I may not otherwise have in my portfolio or work that expands my portfolio in a certain area. 2) My name has gotten in front of people that may help my branding efforts. However, I can honestly say that the "Exposure" has rarely ever lead to any real business.
Giving Back
Yes, I believe in giving back. So if a worthy cause like "Ronald McDonald House of Durham" needs me, I will likely provide my services for free as my way of contributing. However, I cannot shoot for every worthy cause that comes my way. So as a full time professional that makes my living off photography, I do have to say "no" at times.
Just Watch Out For The "Exposure" Trap
The core point of this post is to just be careful as a photographer that you don't fall for the "Exposure Trap" and think that you are going to come away with tons of new business. I think people use that at times to get a discount or even get services for free because they DO NOT value the services of full time professional enough to create a budget to pay for professional services. There are others with good intentions that honestly may think the exposure will make a difference. If you are a photographer, you have to decide what you want to do, but my advice is to take the "Exposure" part as a grain of salt and look for other ways that it may benefit your business that is not money based.
The following two tabs change content below.
Short Bio About The Author:
I'm David Williams a professional commercial photographer focusing on corporate and business clients with some personal branding, lifestyle photography in the mix. My love for photography began in late 1981 while still in High School. I started making money with his camera in 1982. Brenda, my wife, and I started working together in photography in 1988 shortly after we met. Brenda and I married in 1989 and have two adult daughters. Please be sure to
get a quote for services
if needed. Call or Text:
919.723.8453
. Please reach out to connect with me on
LinkedIn.
Latest posts by David Williams (see all)