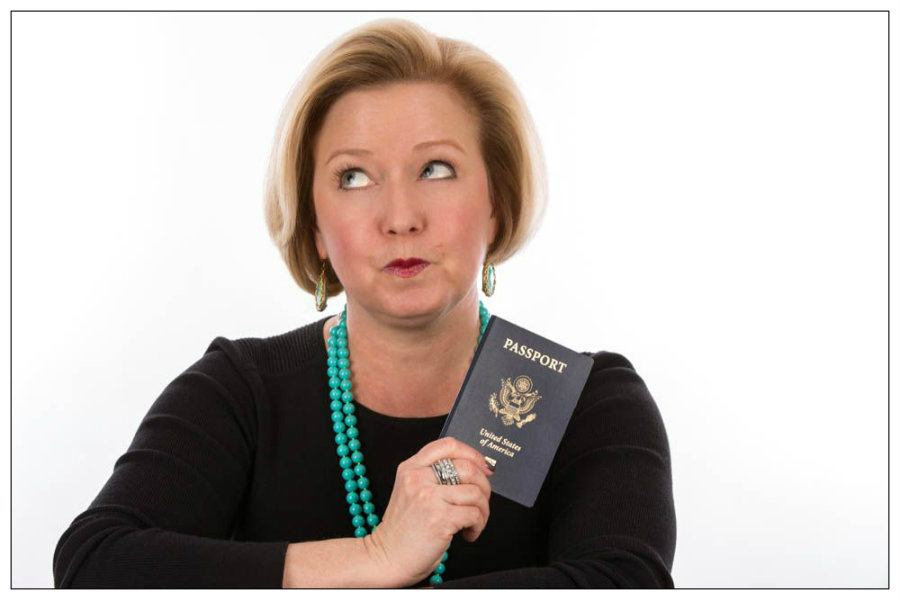 Can you guess what industry the lady above is in? If you guessed the travel industry, you are correct.
Although she did get two other more traditional shots seen below, she decided to have a fun one in the mix. Even if you are in a more traditional business field that is far more serious than the travel industry, you can still add some variety to your headshot session and not just go with the ordinary. Any good professional photographer will mix up your photoshoot enough to at least give you the opportunity to see something a little different even if it is as simple as a background change.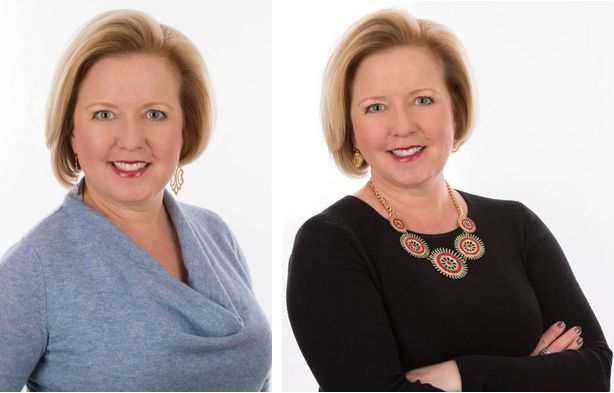 You might be set in your ways and only want the classic headshot which is perfectly fine. However, if you will allow the photographer just a little creative room, you may end up with something you would have never thought you would like.
A classic example that I run into on a regular basis that subjects like more than they thought they would is taking a few shots with arms crossed. Notice the image above with arms crossed is both colorful with the necklace and pleasant because of the smile. I do a lot of headshots and based on my initial feedback from most people, the percentage who like a shot with their arms crossed is very high.
Another way to get some variety in your headshot session is to have some of the shots taken horizontally like the large one at the top of this post. White space can be effective and in most cases, the image can also be cropped and used vertically.
Whether you want to have as much fun as this lady is having in the passport image or be more traditional because of the industry you are in, you should at least try something a little different. You just might like it. You may also have other uses for the image rather than making it your LinkedIn profile picture.


If you enjoyed this post, please use the social icons below to share it.
The following two tabs change content below.
Short Bio About The Author:
I'm David Williams a professional commercial photographer focusing on corporate and business clients with some personal branding, lifestyle photography in the mix. My love for photography began in late 1981 while still in High School. I started making money with his camera in 1982. Brenda, my wife, and I started working together in photography in 1988 shortly after we met. Brenda and I married in 1989 and have two adult daughters. Please be sure to
get a quote for services
if needed. Call or Text:
919.723.8453
. Please reach out to connect with me on
LinkedIn.
Latest posts by David Williams (see all)