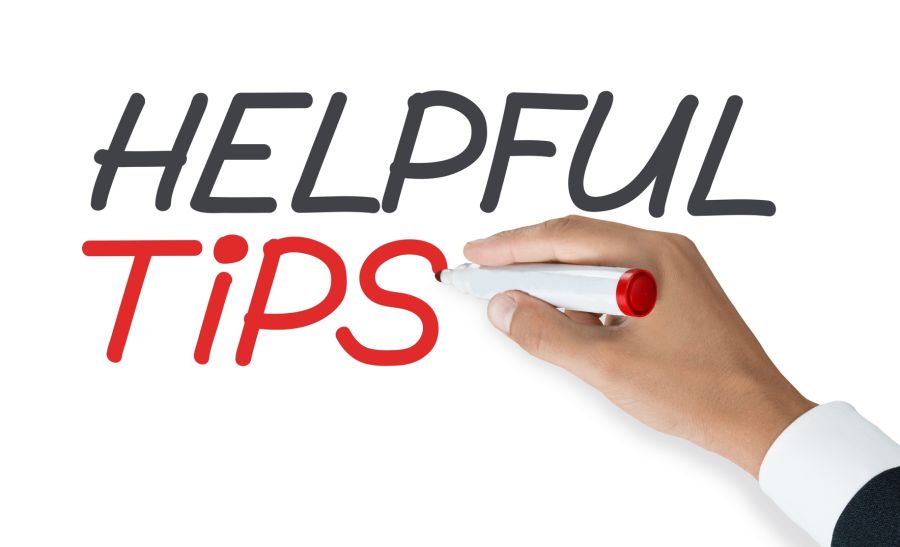 A great headshot can help lead to a new job, an interview, more business, etc. That may seem like some bold possibilities to come from a headshot, but I do believe it to be true. A great headshot can help, but it is not the only thing. On the other hand, first impressions are lasting impressions and that can be partially accomplished with a great headshot.
The headshot that you are using online and even offline in your marketing materials sends a message to those viewing it. Since a picture is worth a 1,000 words, you want those 1,000 words to be the best possible. So I'll get into some helpful tips for a great headshot below as well as share some thoughts on choosing a headshot photographer.
Tips To A Great Headshot
Yes, I'm an advocate of hiring a professional photographer. However, as a professional photographer specializing in headshots, I am also transparent and honest enough to say that you do not have to hire a professional to have a great headshot. Although a cellphone selfie can yield a great headshot, there are numerous better ways of achieving great results that will likely be far more successful. No matter what route you go, the tips below should help.
1) Be Yourself - Have Confidence
You are who your are, so be You. So many people say "I'm not photogenic" and most people dislike being in front of a camera about as much as they do going to the dentist. However, unlike the dentist, you don't need a new headshot every six months and there are no drills involved. Part of being yourself and having confidence will come through your images based on how well you get along with the photographer. If the photographer is inexperienced or a jerk, it will likely hinder the outcome of you being you.
2) Dress For Success - But Don't Overdo It
Not every man getting a headshot needs to be in a coat and tie and not everyone needs to have on a ballroom dress. However, you will want to have at least one headshot that represents the standard in your industry and maybe another one that is more casual. For example, if you are a male attorney, it's highly unlikely that you will see other attorney's on LinkedIn without a tie on, but it's not impossible. Some attorney's, may do the sport coat and open collar look. However, that look may be better suited for an IT Consultant. For ladies, there is no need for makeup far beyond what you normally wear and loading up with the big necklace and earrings if that's not the usual you. You'll want to be you as #1 said and dress for success, but also maintain a good balance. A good, experienced headshot photographer can provide further advice in this area.
3) Have Someone Else Take Your Headshot
As soon as you read that, you may have thought "Here comes the sales pitch." Actually, that's not the case. While I do believe that professional photographers bring huge value, I am honest enough to admit that you can get a good headshot without hiring a professional. However, for professional use, I personally think you should stay away from the cellphone selfie craze. If you are determined to use a cellphone to capture your headshot, please hand the phone to someone else and let them shoot the image. A better idea is to have someone take your headshot with a regular camera. At the end of the day, a professional photographer will hopefully get the best results and quality for a relatively low investment (see below the Yes, No, Maybe graphic).
For more tips on preparing for a headshot, Click This Link: Helpful Tips for Men and Women to Prepare for a Headshot or Photo Session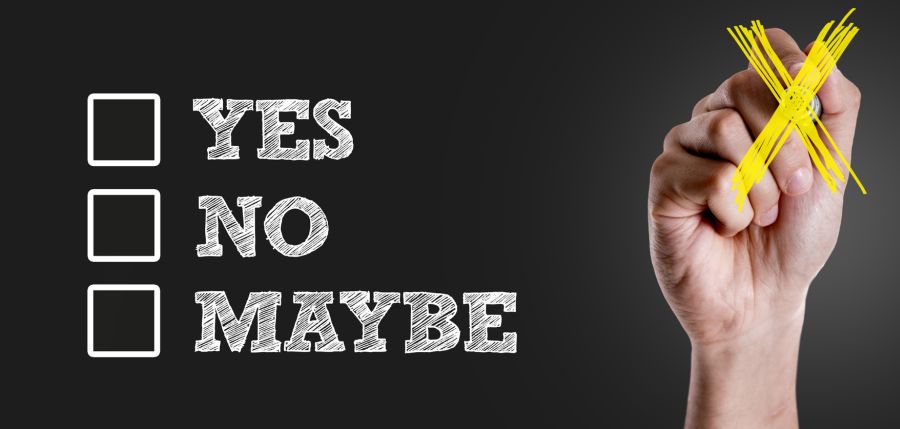 Should I hire a professional or have an amateur, a friend, family member or just do the headshot myself?
I could be wrong, but my guess is that price may be a perceived barrier in hiring a professional photographer to do your headshot. However, in the Raleigh market, headshot prices from experienced professionals range from about $100 to $400 and compared to NYC headshot photographer, Peter Hurley in Manhattan, at $1,200+, $100 to $400 should seem like a bargain. But there are other options like an amateur, a friend, a family member or doing it yourself, so I'll dive into those first.
An Amateur Photographer
That simply means that the person may not do photography for a living, but that doesn't mean they are a bad photographer. If they have a great personality and a nice headshot portfolio, this could be a viable option.
A Friend or Family Member
If a friend or family member owns a regular camera beyond a phone, this could be a viable option. However, chances of them doing a lot of headshots in the past is likely slim and headshots are not as simple as some people think. I have had numerous people go this option for the short term but later realize that it's time to hire a professional.
Doing It Yourself
Try to avoid the cellphone selfie craze for what is meant to be the professional side of you on LinkedIn. That may work for Facebook, but LinkedIn should be taken more seriously. If the cellphone selfie is truly amazing, you look more awesome than you have ever looked before, the lighting is good and the quality is good, it is not impossible for it to work, but please leave this option as a last resort.
Hiring A Professional Photographer
As I mentioned at the top of this section, cost is likely the biggest barrier to hiring a professional, but with cost being as low as $100 for an edited headshot taken by an experienced professional that is hard to overlook when your career or business may be impacted in a positive way for such a low investment.
Currently, our most popular option (subject to change) is $195 for 3 basic retouched images with 2 outfits and both inside and outside shots to select from. Most business professionals that use us find that to be a great value for what they get in return.
Now that the elephant (price) is out of the room, there are other things to consider about hiring a professional photographer.
1) Just because someone is a full time professional photographer doesn't mean he or she is a good headshot photographer.
For example, a photographer may do weddings and engagement portraits (couples), but unless he or she has a strong headshot portfolio to share that doesn't mean that because he or she is a pro that you'll get the best possible headshot you can get.
You should really be looking for a professional photographer that not only has a strong headshot portfolio, but headshots are actually a core part of his or her regular ongoing business not just an occasional one off "sure I can to headshots" type of situation. If you are going to pay $100 to $200+ for a headshot, why not hire a full time professional photographer that specializes in headshots?
2) Beyond the portfolio, experience with headshots and the price, consider the photographers personality.
A photographer that photographs mostly industrial machines and says "sure I can to headshots" may not be the best fit. Even a photographer that does family portraits and says "sure I can to headshots" may not be the best fit either.
Headshots are very personal. It's you working one-to-one with a photographer. If that photographer cannot carry on a conversation, make you feel comfortable and in general is a a little hard to work with, you will likely not get the type of headshot you were hoping for. That's why it's important to find a professional photographer that is used to working with individuals one-to-one.
3) What others are saying about the photographer should also be factored in.
It's one thing to get a direct referral from a friend, family member or co-worker that has worked with a particular photographer, but it's completely different to search online for a photographer that you know nothing about. This is when online reviews like Google Reviews come in very handy. You may like the photographers portfolio. But what are others saying about the photographer openly online?
There is nothing wrong with going online randomly to find a professional photographer. It happens all the time, but it's important to learn more about the photographer beyond his or her website. That's why online reviews should be a core part of your decision process.
I hope this post has be helpful. I have put one of my headshot portfolios below that has been cycling through since you landed on this page. Therefore, it may not be at the beginning of the 100+ images, but you may manually scroll through at your leisure.
Our main location is at 162 Wind Chime Court off of Six Forks Road in North Raleigh NC in a business district with other businesses, but we also have a part-time studio location in Cary in a business district. Although we do have two studios, we regularly shoot on location in Raleigh, Cary, Durham and Chapel Hill. However, we do serve all cities in the Triangle and travel when needed to other cities like Charlotte that we usually shoot in several times a year for various types of photography.
If I can be of further assistance, you can reach me at 919.723.8453 or use our online contact form.
The following two tabs change content below.
Short Bio About The Author:
I'm David Williams a professional commercial photographer focusing on corporate and business clients with some personal branding, lifestyle photography in the mix. My love for photography began in late 1981 while still in High School. I started making money with his camera in 1982. Brenda, my wife, and I started working together in photography in 1988 shortly after we met. Brenda and I married in 1989 and have two adult daughters. Please be sure to
get a quote for services
if needed. Call or Text:
919.723.8453
. Please reach out to connect with me on
LinkedIn.
Latest posts by David Williams (see all)