So what direction are you headed with your photography? Do you have a clear vision? Why did you choose to focus on Weddings, Families, Children, Newborns, Home Interiors for Real Estate Listings, Commercial, Corporate Events, Products, Aerial, Travel or other areas of Photography?  Do you really enjoy the type of photography that you've chosen or was it because it seemed like easy money?  As you know by now, don't make choices based on the almighty dollar which if you have chosen photography then money is likely not the only motivation because there are easier ways to make a living.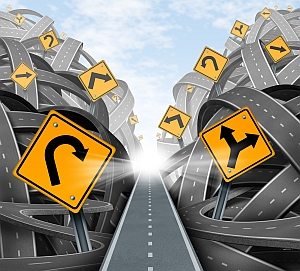 I've always deep down wanted to do the type of photography that I am doing currently, but I started out doing Weddings, Families and Yearbook Headshot Photography on College Campuses in the 1980's. Why? Because it was easy to start making money at it, back then anyway.  These days I focus on Corporate Event Photography, Lifestyle Photography for Individuals (not even couple's as a general rule), Street Photography, Commercial Ad work of people, like the recent shoot for a book cover for an author, not product based commercial work which is really a true specialty and Video.
LOCATION! LOCATION! LOCATION! As far as where I'm located  in the world, I was born in Raleigh, NC in the 1960's and I am still here today. Raleigh is one of the "10 Up and Coming Cities for Entrepreneurs" (Source: Forbes) and I like being a Professional Photographer in the Raleigh area.  Technically, I am located in Downtown Wake Forest.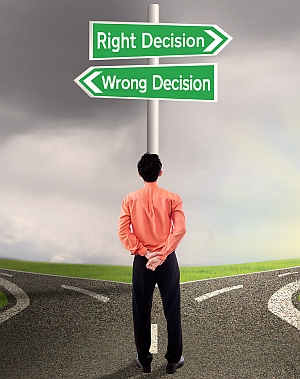 Depending on the type of photography that really drives you, that may mean relocating to pursue your dreams. It's probably unlikely that you will make a living as a high end Glamour Photographer in a rural area of the country.  Grant it, you could travel away from home, but being a TRUE Glamour Photographer may require hitting the streets of New York or maybe not: I don't claim to have all the answers.  This post is meant to get you thinking about your direction with your photography.
My challenge to you is to do some soul searching and streamline your focus.  A friend of mine sat down with another photographer earlier this year and the conversation went something like this........... Friend: "So what type of photography to you do?" ... Photographer: "I do it all." ........... I am paraphrasing, but you get the point.  As a photographer, you need to be good at specific areas and go for it.  It's hard for me to imagine that anyone could share a passion for both Wedding Photography and Photographing items for a catalog all day.  They seem so different to me.  I also think that the client hiring the photographer might raise and eyebrow if the photographer is so spread apart in their passion.  People and products really are two different areas: Aren't they?
I ABSOLUTELY LOVE photographing people but not families.  I have a family and love families.  I just don't like photographing families.  With that said, if it were for a Commercial Ad shoot, I could pull it off.  Many individuals see my work and like my style.  Not everyone will like my style, but I really only want to work with the ones who see something different in my work that appeals to them.  When it comes to people, I love photographing individuals and bringing out their best through the finished images.  However, I do a lot of Corporate Events (People) and enjoy those as well.  I am really not a jack of all trades, I know my core areas as a Professional Photographer and try to make sure my message is clear to my audience.  And NO, I still don't have it all figured out, but I don't think that I am like the image on the upper right either not knowing which direction to go.
You love photography...Got it! But now, start doing the type of photography you love if you are not or at least start clearly pursuing that path if you are not already on it.  Don't keep doing wedding photography for the money if you really want to be __________ photographer?
Don't forget to LIKE MY FACEBOOK BUSINESS PAGE.  Please SHARE this post.

The following two tabs change content below.
Short Bio About The Author:
I'm David Williams a professional commercial photographer focusing on corporate and business clients with some personal branding, lifestyle photography in the mix. My love for photography began in late 1981 while still in High School. I started making money with his camera in 1982. Brenda, my wife, and I started working together in photography in 1988 shortly after we met. Brenda and I married in 1989 and have two adult daughters. Please be sure to
get a quote for services
if needed. Call or Text:
919.723.8453
. Please reach out to connect with me on
LinkedIn.
Latest posts by David Williams (see all)