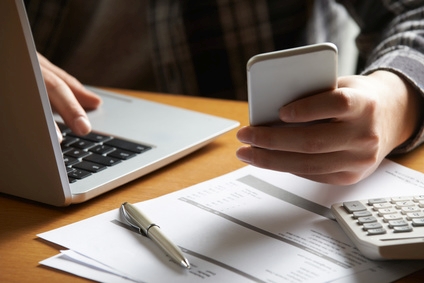 Whether you are just starting out as a photographer or you have been going at it for a while, do you know the gross amount that you want to generate weekly to achieve your income goal in photography?
I'm not going to get into gross minus taxes, overhead, gear, etc. in this post. I am strictly going to focus on the gross amount to get you thinking about how you may achieve your revenue goal. For example, let's use $750 per week which on 52 weeks in a year is $39,000 (Gross) per year and roughly in the median range for full-time photographers nationwide. If your goal is higher or lower, you can tweak what I am saying below.
Using $39,000 per year divided by 12 months, that comes out to $3,250 per month. That may look like a really achievable number or it may look like a number that your inner self is telling you is super hard to achieve. Therefore, it may be better to look at $750 per week divided by 5 days in a week which works out to be $150 per day. That's right! It's $150 per day. Can you generate $150 per day as a photographer? That probably seems far more achievable than $3,250 per month.
How many shoots would you have to do in one day to achieve $150 per day in gross revenue?
Would that be 1 headshot session at $150? Would it be 1 residential real estate shoot at $150? Would it be 1 family session at $150? Would it be 1 hour of event shooting? Would it be 1 hour of a simple location shoot?
My point to the questions above is that it's ONLY 1 shoot per day because $150 is reasonable (pending the area of the world you are in and your experience level) for everything that I am mentioning above. Now, can you generate 1 shoot per day at $150 per day x 5 days per week for $750 gross per week to meet your income goal? Does that sound astronomical? I'm guessing that it probably is not an astronomical figure, but it will take work depending on how close you are to your goal right now.
What's next?
1) Create A Written Plan
2) Implement The Plan
3) Understand That The Plan Needs Momentum (Time)
4) Readjust The Plan As Needed
What's holding you back from starting right now? Go For It!
The following two tabs change content below.
Short Bio About The Author:
I'm David Williams a professional commercial photographer focusing on corporate and business clients with some personal branding, lifestyle photography in the mix. My love for photography began in late 1981 while still in High School. I started making money with his camera in 1982. Brenda, my wife, and I started working together in photography in 1988 shortly after we met. Brenda and I married in 1989 and have two adult daughters. Please be sure to
get a quote for services
if needed. Call or Text:
919.723.8453
. Please reach out to connect with me on
LinkedIn.
Latest posts by David Williams (see all)