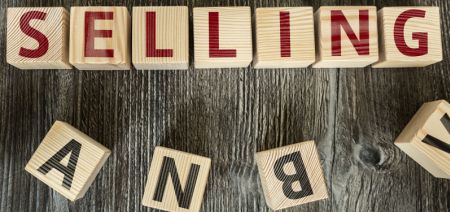 Wow! That's a bold headline. But there is some truth in it.
No matter how good your work is, you will not stay in business long term if you cannot sell your services to potential clients unless you have enough money to let someone else sell your services for you which is unlikely in the early stages of building your business. So selling has to be a part of your photography business strategy. If you don't like selling, go to work for someone else and give up your dream of having your own photography business.
The tale of two photographers. I'm not a wedding photographer, but since it requires more selling skills than other types of photography, I'll use it as an example.
Photographer 1: 
Thanks for calling, I'm glad you like my work. Oh, you are getting married. Well, you've seen my work. Let me give you the address to mail your deposit and I'll see you on the day of your wedding. "Hello, Hello, hmmm, we must have got disconnected."
Photographer 2:
Thanks for calling. I'm glad you like my work. Oh, you are getting married. That's great news.
When is the date because I need to make sure that I'm not booked. OK, I have that date open at the moment. My wedding packages start at X, does that work within your budget? Great! Can we set up a face-to-face meeting? During that meeting, the bride gets a chance to meet the photographer face-to-face. The photographer has a chance to answer 101 questions during the meeting professionally and with great patience. The photographer also has the opportunity to share all the benefits he/she can offer and what separates him/her from the 1,000 other photographers in the market (SELLING).
Funny, But You Get The Point
OK, I may have been a little drastic on photographer 1, but you get the point. You have to be able to SELL YOUR PHOTOGRAPHY SERVICES. The easiest way that I know to advise you on that is to let your PASSION for what you do shine through. Here's an example: "I started doing headshots in 1987. I absolutely love photographing individuals for headshots and have worked with thousands of individuals at this point in my career. I know that I could get you the results that you are looking for based on what you are sharing with me about your headshot needs. Would you like to go ahead and schedule?" The way that is said and presented is hard to convey in text. However, I know from experience that when my PASSION for what I do comes through in my voice that it makes a difference. How do I know? Clients have told me so. I've also heard things like you are the only photographer that answered the phone or you are the only photographer that called me back. That makes it easier to close deals when the competition is on a coffee break.
You Have To Sell
You may not be a sales person. But if you want to get more of your own photography work, you have to be able to answer questions quickly and professionally, let your passion shine through, share what makes you different and go for the close. When I say "go for the close," you have to ask for their business. Can we schedule? Would you like me to send over an agreement?
The following two tabs change content below.
Short Bio About The Author:
I'm David Williams a professional commercial photographer focusing on corporate and business clients with some personal branding, lifestyle photography in the mix. My love for photography began in late 1981 while still in High School. I started making money with his camera in 1982. Brenda, my wife, and I started working together in photography in 1988 shortly after we met. Brenda and I married in 1989 and have two adult daughters. Please be sure to
get a quote for services
if needed. Call or Text:
919.723.8453
. Please reach out to connect with me on
LinkedIn.
Latest posts by David Williams (see all)