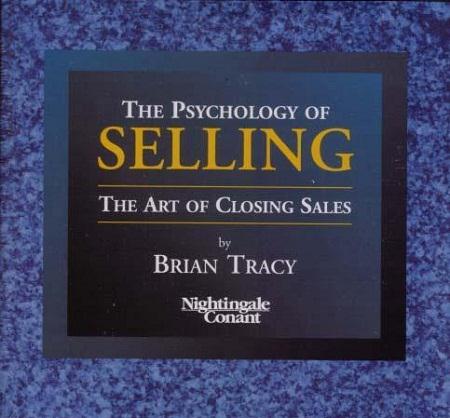 Some of you reading this will make several excuses for not getting "The Psychology of Selling: The Art of Closing Sales By Brian Tracy." I'll even be so kind as to help you out in advance with some of those excuses (objections).
1) I don't have an Audible account. Sign up for a FREE 30 Day Trial. I just helped you overcome that objection.
2) I don't have time to listen to a 5 hour and 18 minute audio program. You can listen to it at 1.5x the speed and still understand what Brian Tracy is saying which cuts it down to about 3 1/2 hours which I did on a Sunday. As for the time, are you ever in your automobile alone and can listen to an audio while driving? Are you ever sitting around at home wasting time watching useless TV? Would you be willing to get up 30 minutes early for 7 days in a row to listen to a program 30 minutes a day until you compete it?
3) I don't have $30 to spend on an audio program. Well, it's FREE with your 30 Day Free Trial. You get TWO credits when you sign up. One could be used for this program and another credit for something else. So what are you waiting for?
Two Things To Seriously Think About:
1) If you are a self employed photographer, you are a sales person. Bottom Line! End of Story! You have to sell, sell, sell. If you don't like to sell, stop being self employed and get a job working for a paycheck.
2) Audible is $14.95 per month after the 30 day trial. It is part of Amazon. For that $14.95 per month, you will get ONE credit to use toward an audio book each month. FYI, I recommend choosing one that is more than $14.95 because the credit is good for other audio books like "The Psychology of Selling: The Art of Closing Sales By Brian Tracy" that will cost you $30 or more. If you want to buy audiobooks, there are plenty that are under $5. I'm hooked on Audible and plan to use it to get audio books that will help make a difference in my photography business. What will you do to help your photography business?
The following two tabs change content below.
Short Bio About The Author:
I'm David Williams a professional commercial photographer focusing on corporate and business clients with some personal branding, lifestyle photography in the mix. My love for photography began in late 1981 while still in High School. I started making money with his camera in 1982. Brenda, my wife, and I started working together in photography in 1988 shortly after we met. Brenda and I married in 1989 and have two adult daughters. Please be sure to
get a quote for services
if needed. Call or Text:
919.723.8453
. Please reach out to connect with me on
LinkedIn.
Latest posts by David Williams (see all)