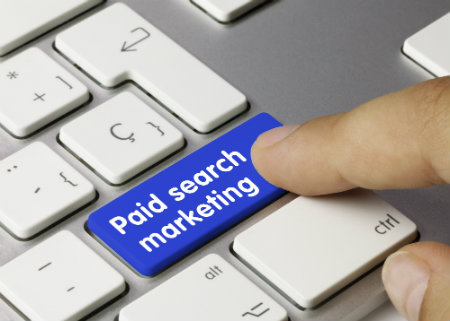 Paid search is not a cure all to getting your photography business to the next level. Yes, it can lead to more business, but if your price point for your services is low, it can also be a low ROI (return on investment).
Just because you see another photographer doing paid search marketing doesn't mean they are killing it for a particular niche because of it. For example, paid ads for individual headshots will likely not yield the same kind of ROI as larger projects like $2,000+ commercial projects or weddings if you are a wedding photographer. It takes a lot of clicks and a lot of closed individual headshots to pay off with paid search marketing.
The nature of paid search marketing is interesting because the competitors drive the cost of the ad up by competing with each other. If I try to have the top position for $10, then my competitor bids $15 and gets it, then I come back in and bid $20 to take it back, at what point will one of us give up being the top spot for a crazy amount per click.
Paid search marketing can work, but there are days when the phone does not ring and the inquiries do not come through from paid search efforts even with several clicks to the website. Why? It could be relevance of the search term. It could be that the person searching doesn't like what they see. It could be a competitor (I hope not because I wouldn't do that to them) or it could be any number of things.
There is NO ONE THING that I have found to be a cure all in photography advertising and marketing. That is why I work so hard on a number of things to continue to grow my business. I wish there were a silver bullet, but I haven't found it yet. Paid search marketing is just one of many ways to bring in new business, but it is definitely not a cure all no matter what anyone thinks when they see the ads displaying. It can actually be down right expensive. But it is also a necessary evil.
I will say in closing that repeat business and referrals are a large part of my business. But for any business to get to that point, there needs to be enough clients to get repeat the business from and time has to be spent on building a solid referral network both of which take time and effort and are better than paid advertising as a general rule.
The following two tabs change content below.
Short Bio About The Author:
I'm David Williams a professional commercial photographer focusing on corporate and business clients with some personal branding, lifestyle photography in the mix. My love for photography began in late 1981 while still in High School. I started making money with his camera in 1982. Brenda, my wife, and I started working together in photography in 1988 shortly after we met. Brenda and I married in 1989 and have two adult daughters. Please be sure to
get a quote for services
if needed. Call or Text:
919.723.8453
. Please reach out to connect with me on
LinkedIn.
Latest posts by David Williams (see all)