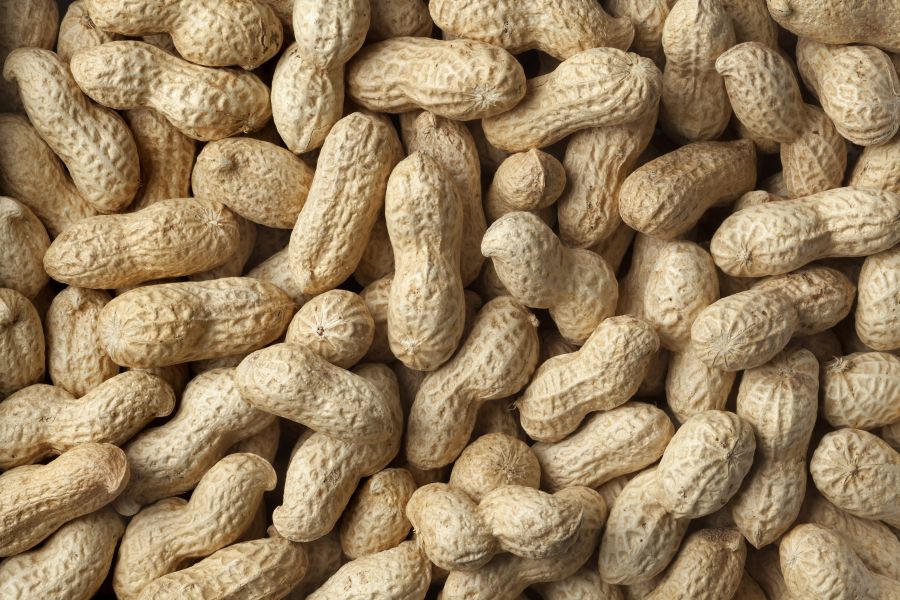 As a photographer, you need a portfolio. And it's not uncommon to begin to build a portfolio by shooting for FREE or even shooting for "Peanuts" as the saying goes which is basically shooting for free because you are likely charging so little for your services. But at some point, the madness must stop and the money making must begin provided you want new gear, food on the table and to maybe actually make a living as a photographer.
How much is enough?
There is likely no right or wrong answer, but I hope the information below will get you thinking about what is enough for you to go from charging peanuts to charging an actual long term sustainable rate.
Some Things To Think About...
Example 1: I recently met a young photographer that has lots of images of individuals that are really nice. He also has lots of videos that are really nice. In my opinion, he is ready to stop working for peanuts and start charging a fair market rate for his services. But he struggles with actually charging more than peanuts for his services. He, like most photographers, especially the new ones, has his eyes set on some new equipment. It will take him a very long time to save up and pay for new gear or a very long time to pay off any debt he incurs (pay for gear when possible and avoid debt) at his current rates. He may be helping his current client base out with low rates, but he's shooting himself in the foot. His work is good enough to charge more.
Example 2: This one is a theoretical example. If you want to shoot events, it's OK to shoot 2 or maybe 3 charity events, anniversaries, weddings, birthday parties, etc. and shoot for peanuts to build your event portfolio, but you don't have to shoot 10, 15, 20+ before you start charging more than peanuts. Now for weddings, you may need two or three of them specifically to actually get some wedding business because most brides will likely not care that you can shoot a charity event and the same is likely true about a corporate event. Most companies don't really care that you can shoot a wedding. They want to see something in a corporate style venue which is when a charity event may help. With all this said, you should gradually ( or even jump right to it ) charge more and more until you get to a fair market rate. For example, it seems the top tier wedding photographers in Raleigh are charging $3,500 to $5,000. Yes, there are wedding photographers that shoot for less than $1,000. Where do you want to be long term?
Example 3: The tale of two cities and a traveler (multiple states and hundreds of miles). This last example is a real world one of 3 male photographers that I know and one or all three may read this blog post. All 3 are doing real estate/property type photography as a core part of their businesses. One has already done 300+ houses this year, another has done about 175 houses this year and the other one is just getting going but staying busy. Although I don't know what the traveler makes and can only speculate of X per property based on what I know about the real estate side of photography, the Raleigh market typically pays $100 to $150 per house and the guy that I know is easily $150+. He is AWESOME! The Atlanta market pays better at about $250+ per house. I said that to say that the Raleigh and Atlanta guy stay local to their area and do well for themselves. As for the traveler (multiple states and hundreds of miles), in my opinion, after his next round of travel, he should have enough in his new portfolio to hit a 60 mile area of where he lives and be home every-night with his family. He may or may not be working for peanuts, but based on what I know about the Raleigh and Atlanta market there is plenty to do right at home.
If you are looking to become a residential real estate photographer, you should know note a few things: 1) It's very competitive. 2) Typically there is only so much you can charge because of the market. 3) Just like events, you don't need 10, 15, 20+ homes before you start charging a fair market rate. 4) Finally, it's not always about the lowest price because both the Raleigh and Atlanta guy are VERY GOOD and they are not the lowest priced in their market.
When are you going to say ENOUGH IS ENOUGH?
Before you misunderstand this paragraph, I'm not referring to a charity golf event that you get involved with as a way of giving back to the community. I'm referring to a corporate golf gig like the one a friend mentioned on Facebook "We are looking for a photographer that wants to add to his portfolio and network" because as long as you are willing to shoot for FREE or peanuts, there will be someone happy to let you do it. Don't buy into the "shoot for exposure bit!" Shoot the golf tournament because you want to, because it will help your portfolio and NOT because it pays peanuts and you were told you'll get lots of exposure that will lead to some serious business. My take: Hogwash! Just pay my fee! Stop the madness at some point and say ENOUGH IS ENOUGH!
The madness really never ends:
In closing, the age of digital photography has drastically changed the industry. There are lots of wannabee photographers out there because they think they have a nice camera that works magic. This means that there will ALWAYS be someone who will shoot for FREE or shoot for Peanuts. ALWAYS! ALWAYS! ALWAYS! Accept it and move on.
If you are losing projects to those shooting for FREE or those shooting for peanuts, you are TALKING TO THE WRONG potential client. Why? Because some people still care about quality and experience. You need to find those who will pay you more than peanuts. They are out there. PRESS ON!
Happy Shooting!
The following two tabs change content below.
Short Bio About The Author:
I'm David Williams a professional commercial photographer focusing on corporate and business clients with some personal branding, lifestyle photography in the mix. My love for photography began in late 1981 while still in High School. I started making money with his camera in 1982. Brenda, my wife, and I started working together in photography in 1988 shortly after we met. Brenda and I married in 1989 and have two adult daughters. Please be sure to
get a quote for services
if needed. Call or Text:
919.723.8453
. Please reach out to connect with me on
LinkedIn.
Latest posts by David Williams (see all)