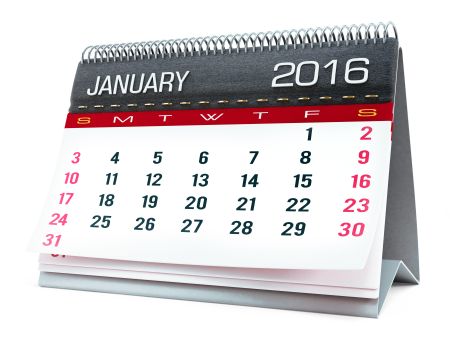 This post is less than 200 words and a quick read.
Take a look at the calendar on the left. Today is Friday, January 29th which is the last official business day of the first full month of 2016. How did it go for you?
It a great time to assess how the first 20 business days of the new year went for you. If you were off on Monday, January 18th for MLK, it may be only 19 business days for you. After 19 to 20 business days, are you achieving your 2016 goals? If yes, that's great. If not, what are you going to do different for February?
You should already have your ideas for February in place, but if not, you still have this upcoming weekend to spend some time evaluating January and looking at what you will continue  to do in February or change in February to make things better than January. The key is having a plan in place and consistently taking action on that plan.
What are you doing TODAY that will help you be where you want to TOMORROW?
The following two tabs change content below.
Short Bio About The Author:
I'm David Williams a professional commercial photographer focusing on corporate and business clients with some personal branding, lifestyle photography in the mix. My love for photography began in late 1981 while still in High School. I started making money with his camera in 1982. Brenda, my wife, and I started working together in photography in 1988 shortly after we met. Brenda and I married in 1989 and have two adult daughters. Please be sure to
get a quote for services
if needed. Call or Text:
919.723.8453
. Please reach out to connect with me on
LinkedIn.
Latest posts by David Williams (see all)