Blogging is really about using your time wisely and just making it happen.
I am at Jublala Village Coffee located in Lafayette Village Raleigh meeting with Steven David Elliot at 10:30 a.m.  The original meeting was at 10 a.m.  Since it was pushed out by 30 minutes, I decided to write a blog post.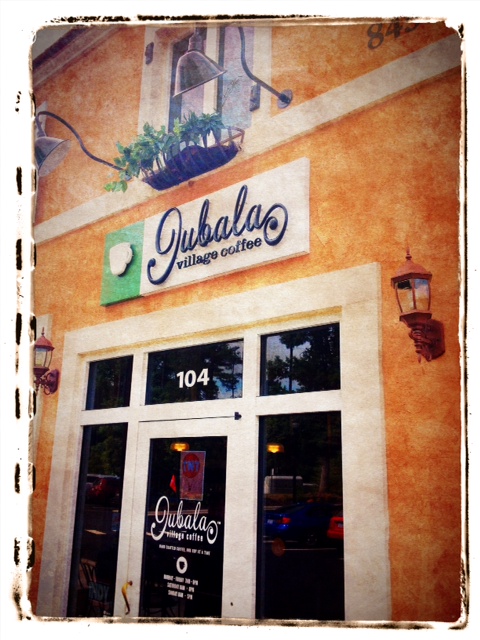 I used the Camera Awesome app on my iPhone to take this image which also allowed me to edit it from my iPhone and email it to myself to use in this blog post that I am doing from my MacBook.  In addition, I have already completed two other tasks with the photo by placing it on my Facebook timeline and going to the Google Plus page for Jubala which I uploaded this image there.  I expect it to be live to the public on Jubala's G+ page within 24 hours.  The image will tie my G+ profile to it which brings exposure to me in a non-sales fashion.
I will be posting this image in other places later, but for now, I wanted to show how easy it is to make some time to create a blog post as well as do some other quick things with an image all in 30 minutes or less.
Steven just set down at the table, so it's time to go.
When it comes to blogging and using images, JUST MAKE IT HAPPEN.  It's not that hard to do.
The following two tabs change content below.
Short Bio About The Author:
I'm David Williams a professional commercial photographer focusing on corporate and business clients with some personal branding, lifestyle photography in the mix. My love for photography began in late 1981 while still in High School. I started making money with his camera in 1982. Brenda, my wife, and I started working together in photography in 1988 shortly after we met. Brenda and I married in 1989 and have two adult daughters. Please be sure to
get a quote for services
if needed. Call or Text:
919.723.8453
. Please reach out to connect with me on
LinkedIn.
Latest posts by David Williams (see all)