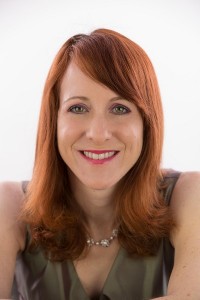 Alice Osborn is a professional writer and editor in Raleigh. Her specialty is fiction and memoir editing, and she teaches various workshops in the area. She also plays the guitar and the violin as well as practicing Irish Dance. I have known Alice for years, and she is a talented writer with a solid reputation for helping her clients get great results. She is also an accomplished and entertaining speaker with a gift for engaging her audience.
Here's what Alice had to say about our photo sessions:
"I love how David takes an aspect of your personality/image and runs with it! When I've posted David's photos on Facebook, they have created a life of their own with comments. Some of my fans share them. Recently, I went to a Shop Talk Networking event sponsored by the News & Observer and the Cary Chamber of Commerce. Next in line to me at the registration table was Wendy Corbett, who was another of David's subjects. She saw me place my photo business card in the fish bowl and immediately struck up a conversation with me. She said, 'I've seen you on Facebook!' We became friends after that!"
Photo shoots with Alice are always fun—you can see a lot of different sides to her personality that come through in different scenes and outfits. Part of what I always try to do with clients in photography sessions is to capture the "un-posed" persona behind their personal brands. Anyone who knows Alice can tell you that she is not your typical book editor. We needed to convey her professional side while also showing that she is creative, fun and innovative.
We shot this image for Halloween of 2013, when Alice dressed up as the Lady Melisandre from Game of Thrones. (I don't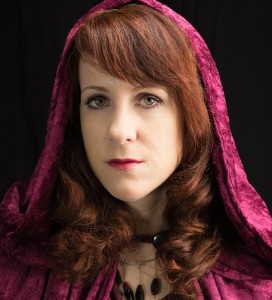 personally watch the show, but Alice is a big fan.) She uses this image for her Sci-Fi/Fantasy Book Editing business card.
Alice shared a fun personal anecdote about this image:
"I went to the Raleigh Irish Feis (pronounced "fesh") at the Durham Convention Center last month to get my dance hard shoes and wigs. The Feis is a dance competition and they also have Irish dance vendors, so you don't need to pay shipping for special imported goods from the UK. I gave the wig vendors my Sci-Fi card so that they could easily match my red hair to the wigs they had in stock—and it worked! They also asked me for more cards because they knew a few folks who wrote sci-fi and fantasy who might need an editor down the line. I think I found a new niche: finding editing clients at Irish and Renaissance festivals. Once they see that card, they know I'm all in!"
I've also shot images of Alice playing the guitar, reciting poetry and speaking at local events. She is a great client. Her creativity and confidence really show when she gets in front of the camera.
Note: All external hyperlinks in this post are ... rel="nofollow"
The following two tabs change content below.
Short Bio About The Author:
I'm David Williams a professional commercial photographer focusing on corporate and business clients with some personal branding, lifestyle photography in the mix. My love for photography began in late 1981 while still in High School. I started making money with his camera in 1982. Brenda, my wife, and I started working together in photography in 1988 shortly after we met. Brenda and I married in 1989 and have two adult daughters. Please be sure to
get a quote for services
if needed. Call or Text:
919.723.8453
. Please reach out to connect with me on
LinkedIn.
Latest posts by David Williams (see all)