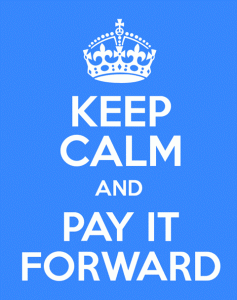 "If you can't feed a hundred people, then just feed one." Mother Teresa
I am one of the two photographers that I am alluding to in the title of the post. The other photographer is now a friend that started out as a Linkedin connection.
Several months ago a photographer hundreds of miles away in another state reached out to me via Linkedin. He had been let go after over 30 years with the same company and decided to pursue photography rather than go back into the corporate world. At the time, he had not even been doing photography as a career for a year.
He noticed my Linkedin profile and decided to reach out to me for some advice. Although it was my first contact with him, I had no issue answering his questions and providing any direction that I could. In his case, he had invested in professional gear which let me know he was serious about photography because someone doesn't typically spend thousands of dollars on gear and not take it seriously.
Since the first contact, I have continued to offer advice via email and phone and have even had the opportunity to meet him face-to-face. What started out as a Linkedin connection has turned into a friendship.
This is part of a recent email that he sent me which really makes me feel that I am PAYING IT FORWARD: ..."for the first time I have jobs lined up three weeks out! I feel like things are finally starting to click and my reputation is getting spread around a bit. Thank you so much for the help and advice you've shared with me!"
What are you doing to Pay It Forward?
The following two tabs change content below.
Short Bio About The Author:
I'm David Williams a professional commercial photographer focusing on corporate and business clients with some personal branding, lifestyle photography in the mix. My love for photography began in late 1981 while still in High School. I started making money with his camera in 1982. Brenda, my wife, and I started working together in photography in 1988 shortly after we met. Brenda and I married in 1989 and have two adult daughters. Please be sure to
get a quote for services
if needed. Call or Text:
919.723.8453
. Please reach out to connect with me on
LinkedIn.
Latest posts by David Williams (see all)