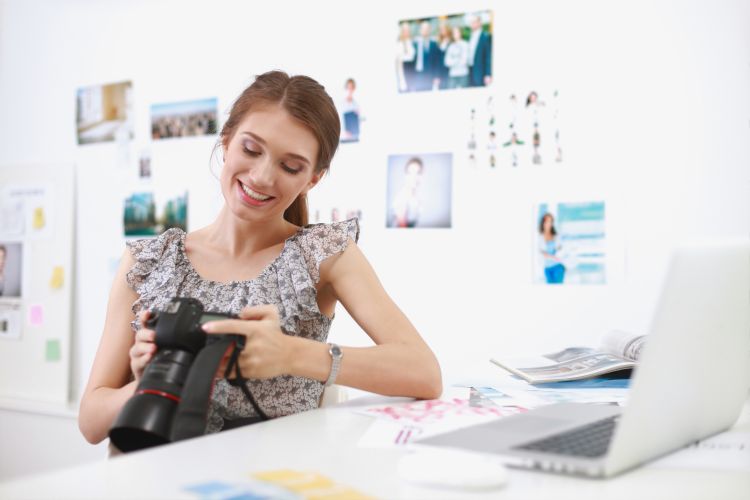 Disclaimer...
Before I dive into this post, I am NOT saying be sloppy with your work. I am NOT saying don't strive to be a better photographer. I am NOT saying stop learning your craft. I AM simply saying don't try to be someone else: Be You! If you are happy with your photography, you have happy clients and you are making money (even part-time), don't stress over the rest.
Inspiration...
Some of the photographers that inspire me are Gregory Heisler, Joe McNally, Joel Grimes and *Peter Hurley. If you don't recognize the names, you can click on each name to visit their website. What you'll discover is that each of them have different styles and different types of work from each other. If you watch a Joel Grimes Video and a Peter Hurley Video, you'll discover that they have different personalities that are no where near each other. They are who they are and I don't have the feeling that they are trying to be someone else.
Are you cocky, overly critical or confident?...
Although there are many photographers that are cocky, most photographers that I personally meet seem to be critical of themselves to the point that it hinders the business side of photography (making money). The rest of the photographers that I meet seem to be confident in their work and happy with what they are doing. Are you cocky, overly critical or confident? I categorize myself as confident but striving to be better without being overly critical of my work to the point that it stresses me out or hinders my business.
Be You...
You are you and make sure you let you shine through your photography. If you like your work and especially if your clients love your work, then don't let others around you suck the life out of you with negativity. However, if you are not making enough money and are constantly getting complaints from those who are paying you, then by all means, make some necessary changes. Oh, and what I mean about complaints is not about your pricing, it's about quality. If you focus on quality, the pricing will take care of itself most likely.
Busy is not always good...
Busy for the sake of busy is not the same as busy and making money. As you look around a other photographers, you can stress yourself out big time by comparing how busy they seem to be compared to you or how many cool projects they seem to have compared to you, etc. etc.
With that in mind, you don't always know the full story. For instance, how much time, money and sweat are they putting into their business compared to you. Are they really making any money or just staying busy to keep themselves busy? Bottom Line: Stop comparing yourself to other photographers and saying "Woe is me" and just make it happen. If you want it bad enough, then D.W.I.T. (Do Whatever It Takes) to make it happen. That will look different for you than it will for me.
Final Words...
Stop the "I'm not good enough" - "Woe is me" - "That photographer is busy and I'm not" - and on and on and on of all the reasons YOU are not like that other photographer. Be You! Make It Happen!
"According to Bloomberg, 8 out of 10 entrepreneurs who start businesses fail within the first 18 months. A whopping 80% crash and burn." (Hint: Read the article on Forbes)
You can do this. It will not be easy, but YES, you can make it happen. Put everything you can into what you love doing, give it your best and be the best that you can be.
The following two tabs change content below.
Short Bio About The Author:
I'm David Williams a professional commercial photographer focusing on corporate and business clients with some personal branding, lifestyle photography in the mix. My love for photography began in late 1981 while still in High School. I started making money with his camera in 1982. Brenda, my wife, and I started working together in photography in 1988 shortly after we met. Brenda and I married in 1989 and have two adult daughters. Please be sure to
get a quote for services
if needed. Call or Text:
919.723.8453
. Please reach out to connect with me on
LinkedIn.
Latest posts by David Williams (see all)