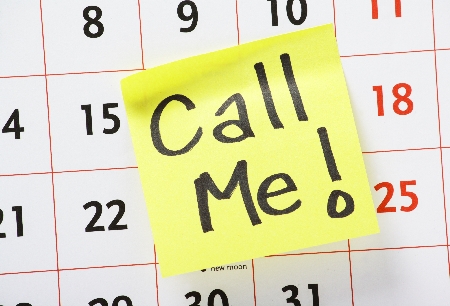 Like many of my blog posts, this one was also inspired by real world events. I will quickly tie this back into photography, but first, here's what triggered the post.
Sales professionals think and act differently than those who don't consider themselves a sales person. FYI, if you are self-employed and especially if you are a solopreneur, you are a sales person whether you like it or not. So why not be the best sales person you can be rather than below average. Prompt follow up with potential clients is STEP 1. How are you doing with that?
I got an acoustic guitar for Christmas. I used Thumbtack.com to get quotes on lessons. So far within 48 hours, I have ZERO responses. In addition, I used a web form on a site of a place near our studio in North Raleigh to request information. So far within 48 hours, just like Thumbtack, I have heard NOTHING. What's Up?
It has been my experience that a lot of small business owners seem to be lacking in their response time. I have heard things like this on a regular basis from clients that I have done business: "You were the first one to reply" - "You seem to really want my business." - "You were the only one that has called me back in less than 24 hours." - "You were the only one to answer the phone." - "I'm impressed by how fast you replied."
I get it but yet I don't: Small business owners wear many hats. Photographers, just like other small business owners, have a lot to do and it's hard to do it all. If you are having trouble getting back with potential clients/customers in less than 24 hours, you need a system in place to change that. Although I don't use one, an answering service may be an option. I have used them in the past.
My two top priorities are CURRENT CLIENTS and FUTURE CLIENTS. That is what pays the bills and allows me to work full time in a profession that I love. If I cannot handle current and future clients properly, I will likely become a whiny photographer that says, "Woe is me. I have no business."
The downside to a fast response is that they may say something like "You are the first photographer that I have spoken with and I need to speak with some other photographers before making a decision." Being fast to reply and the benefits that come from a fast response is far better than hearing someone make that statement because I have found that in the end, a fast reply trumps everything. Even if you don't get the business, they will likely remember how attentive you were which can leave a lasting impression. You should strive to provide less than a 24 hour response.
The following two tabs change content below.
Short Bio About The Author:
I'm David Williams a professional commercial photographer focusing on corporate and business clients with some personal branding, lifestyle photography in the mix. My love for photography began in late 1981 while still in High School. I started making money with his camera in 1982. Brenda, my wife, and I started working together in photography in 1988 shortly after we met. Brenda and I married in 1989 and have two adult daughters. Please be sure to
get a quote for services
if needed. Call or Text:
919.723.8453
. Please reach out to connect with me on
LinkedIn.
Latest posts by David Williams (see all)