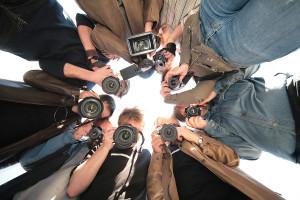 The photography industry has its quirks just like any other industry. However, I have found that connecting with other photographer's both online and offline can be very beneficial.
1) Why Should Photographer's Help Each Other?
The first thing that comes to mind is because it's the right thing to do. Being a photo snob, stick in the mud only makes the person being like that look bad. It feels good to make a difference in someone's life. It helps to share ideas and advice.
2) Why Should A Photographer Be Connected Online?
There are two things that come to mind on this one: 1) It leads to people helping people like question #1 above. 2) It leads to business or at least it should. Just like anything in life, there are some who will not agree with me about the two examples below, but as we all know, you cannot please everyone.
Connections Online: My most recent connection just happened in the last 24 hours. I decided to get active on LINKEDIN rather than let it just sit there doing nothing for me. I connected with a Photographer in the Atlanta, Georgia area. I am in the Raleigh, North Carolina area. His name is James Mauro. You can click to visit his website. James and I had a one hour phone call earlier talking about photography and video. I believe that I helped with my advice and James sure helped me with his story and passion for photography. It feels good to not only make a difference but to establish a new friendship.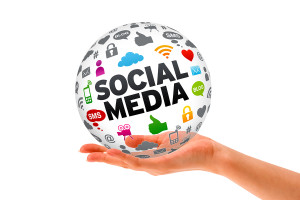 Social Media: I am very active on Social Media. Some may think that I am too active but that is also a matter of opinion. Facebook is a place that many may feel should be left to mainly personal things like "my child just did X" or Suzy Q., "I hope you get to feeling better." It's true that Facebook is used a lot for that. However, if you are an entrepreneur, you should at least occasionally mention what you do. If you are a photographer or an artist, you should post some of your work. It doesn't have to be a sales pitch, but what's wrong with saying, "Take a look at my session with Kevin Snyder" without being a sales pitch? That by the way lead to a session of Wendy which by the way when I posted her images lead to an inquiry from a friend of Wendy's. WOW! You see how that works?
By the way, I find more business success with my personal Facebook than my business page. I agree with Jay Izso about how business pages are pretty much a waste for the most part. However, that is just my opinion. Your business page on Facebook may work well for you.
3) Why Should A Photographer Network Offline?
I am not  the most active networker offline (aka attending local events to meet people). However, it does amaze me how few photographer's that I run into while out and about meeting other business people. Steffanie Lafors and Kevin Seifert are two photographers in my area that seem to get out and make connections.  They are both friends of mine.  Although we do crossover a little, like on headshots, we can still be friends and network together.  As a matter of fact, we do just that.  About 6 months ago, I created a photographer's networking group and several of us get together for lunch once a month.  Yes, a group of photographer's that break bread together.  If you are a photographer, you should find a business networking event and start meeting new people.
4) Have You Noticed That I Have Linked To Several Photographer's So Far In This Post?
Some may say that linking to other photographer's is not a good idea because they might STEAL business away.  I am willing to take that risk by taking the time to mention other photographer's that I know:
Jason Dail - Some GREAT Black and White Work - He also does a lot with FILM.  Yes, FILM.
Pascal Monmoine - I am connected to him on Facebook and love his work. You may want to search "Pascal Monmoine Photographer Durham."
Cramer Gallimore - A Fayetteville area veterean photographer
If you like this post, please be sure to share using the social links below.  Comments are welcomed!
The following two tabs change content below.
Short Bio About The Author:
I'm David Williams a professional commercial photographer focusing on corporate and business clients with some personal branding, lifestyle photography in the mix. My love for photography began in late 1981 while still in High School. I started making money with his camera in 1982. Brenda, my wife, and I started working together in photography in 1988 shortly after we met. Brenda and I married in 1989 and have two adult daughters. Please be sure to
get a quote for services
if needed. Call or Text:
919.723.8453
. Please reach out to connect with me on
LinkedIn.
Latest posts by David Williams (see all)