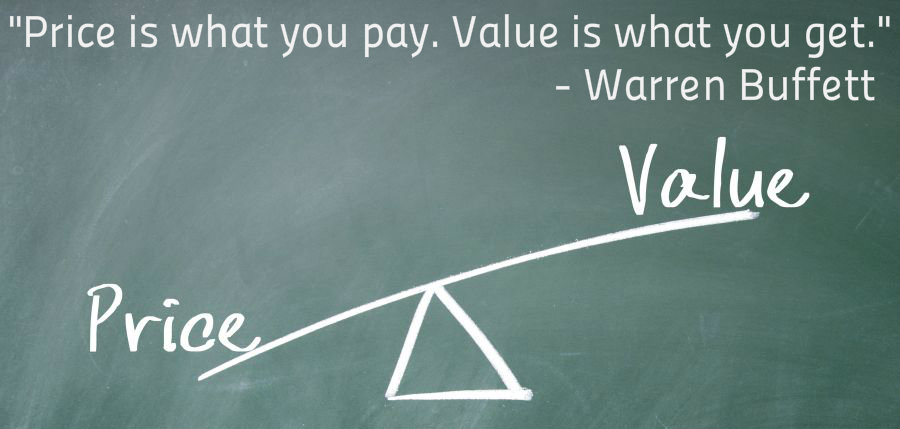 Are you focused on the value of your photography or the price of your photography? Are you targeting $100 clients or $1,000 clients? I'll explore these two questions and more below that will hopefully provide some insight that will make a difference in your photography business.
If you are targeting the $100, burn all the images to a CD consumer market, that's exactly what you are going to keep getting. If you are targeting $100 residential home shoots for realtors, that's exactly what you are going to to keep getting. If you start targeting $1,000 projects with clients that have the budget to afford your services and perceive your value to be equal to or greater than what they are paying, you will not only get more of those type clients but also attract those type clients.
True! It's not all about the money, but it's hard to make a full time living doing $100, 90 minute family sessions plus editing. You may be thinking, but I want to help families out. And there is nothing wrong with that, but remember, you have a family as well. If you don't have a family, you still need to buy gear, pay bills and eat. Remember that there WILL ALWAYS (NOT MAYBE) BUT ALWAYS BE someone willing to photograph a family for FREE or low cost. Whether that's you or someone else is for you to decide.
"A real decision is measured by the fact that you've taken a new action. If there's no action, you haven't truly decided." – Tony Robbins
Often times photographers are very critical of their work which can be both good and bad and sometimes destructive. That often leads to a perceived value they place on themselves that can cause the photographer to piratically give away their work. But what is the clients perceived value? Is it $100 or $1,000? That is also often determined by a combination of the clients budget and perceived value. Remember that clients can think that you are too cheap just like you may think that they believe you are too high and will not pay a higher price.
Most clients, whether consumer or corporate, want to get the best value they can for their budget and the price they are paying. That doesn't mean that the photographer has to be the lowest quote to get the work. If the client feels they are paying a fair market rate and perceive the value to be equal to or even exceed what they are paying, then the photographer is in a good position to get hired.  FYI, it's not uncommon for a client to pay a little more than they budgeted for if they perceive the value to be beyond their original budget. Oh and don't take this out of context, I'm not talking about over pricing and taking advantage of anyone. I'm simply saying by charging a competitive market rate and providing value that meets or exceeds that rate has the potential to lead to more and more of the projects you'd like to have as a photographer.
In closing, whether you are targeting consumers or commercial or both, the perceived value of your services paired with the price you are charging is based on the target market you are focused on. For example, you are trying to sell $100 sessions to families that have hired a photographer in the past for $350, they are likely going to think you are too cheap. And the family that has always paid $100 to a photographer and not a penny more will think you are too high if you are charging $350. Just remember that in both the consumer and commercial market, that client budgets and perceived value are all over the place. You have to figure out what market you want to be in and GO FOR IT!
"If you keep doing what you've always done, you'll keep getting what you've always gotten." -Anonymous 
Happy Shooting!
The following two tabs change content below.
Short Bio About The Author:
I'm David Williams a professional commercial photographer focusing on corporate and business clients with some personal branding, lifestyle photography in the mix. My love for photography began in late 1981 while still in High School. I started making money with his camera in 1982. Brenda, my wife, and I started working together in photography in 1988 shortly after we met. Brenda and I married in 1989 and have two adult daughters. Please be sure to
get a quote for services
if needed. Call or Text:
919.723.8453
. Please reach out to connect with me on
LinkedIn.
Latest posts by David Williams (see all)