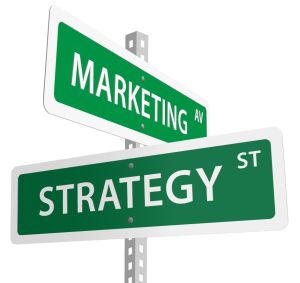 Most people likely get into photography because they love to shoot. It is exciting to be behind the camera and capture images in a style that truly captures the subject in a unique way. However, to make a full time living at photography, it has to be treated like a business. No business will survive without marketing in some format whether it is word of mouth though business networking or actually spending money on marketing initiatives.
It's true that photography is an art and can be an awesome field to work in. It's exciting to dream of a future as a full time professional. It was for me when I started dreaming at the age of 15 in late 1981.  But as a full time photographer, it can be stressful trying to make a living at photography if a marketing strategy is not in place. It's hard to just wing it in business and hope something sticks.
So many new photographers start part-time and get a few word of mouth clients through friends and family. They have to do the shooting and the editing. It's the editing that can be far more time consuming and take time away from getting to the next level because sitting in front of a computer for hours on end keeps the photographer from gaining new clients and from what he or she really loves: Shooting. It's likely a good short term goal to figure out how the workflow will be handled because long term growth is limited if the photographer is doing all the shooting and the editing. Two options that come to mind quickly are using an online service like Retouchup.com or finding a local student from a school in your area. I am fortunate in that my wife and business partner, Brenda, is my full time editor and my lead photography assistant, Lindsay, is also proficient in editing.
Once a strategy for shooting and editing is in place, it's time to work on a marketing strategy which should really be a part of the complete strategy from the beginning. Even if the photographer has to do all the shooting and editing initially, marketing has to be a core part of the long term growth plan.
Although I will share a few basic ideas below, this blog post is not about putting together a detailed marketing plan. It is simply meant to get the wheels turning for any photographer reading it to get serious about marketing.
My philosophy is: "IF I AM NOT SHOOTING, I AM MARKETING."
There are two core areas of marketing: Online and Offline.
Online marketing may consists of Google Results, Paid Ads (Facebook, Google, Bing, etc.), Blogging, Social Media, Joining Sites like GigMasters.com. Blogging is something that should really be done by the photographer and at least some of the social media efforts, but as for the rest of the online marketing, it's good to seek professional assistance.
Offline marketing at it's bare minimum consists of business cards and local face-to-face business networking events, but can also include far more like joining the local Chamber of Commerce, being a part of a regular business referral group like BNI, being part of a wedding show (if you do wedding photography), brochures, postcards, direct mail and much more. Some forms of offline marketing like print ads may be expensive and may not yield a good ROI, so hiring a professional to seek good advice in offline marketing strategies will likely be a money saver long term.
Some photographers may not think that hiring a professional to help with marketing is a good idea because it's not rocket science. Well, that's the same way some people think about photography. Why hire a professional when my neighbor just bought an $800 camera? Photography as a business is an investment of both time and money. A new photographer may have more time to invest than money, but long term growth will likely require both time and money,oh, and not just equipment. It's unlikely that a new piece of equipment will cause the phone to start ringing more.
The following two tabs change content below.
Short Bio About The Author:
I'm David Williams a professional commercial photographer focusing on corporate and business clients with some personal branding, lifestyle photography in the mix. My love for photography began in late 1981 while still in High School. I started making money with his camera in 1982. Brenda, my wife, and I started working together in photography in 1988 shortly after we met. Brenda and I married in 1989 and have two adult daughters. Please be sure to
get a quote for services
if needed. Call or Text:
919.723.8453
. Please reach out to connect with me on
LinkedIn.
Latest posts by David Williams (see all)