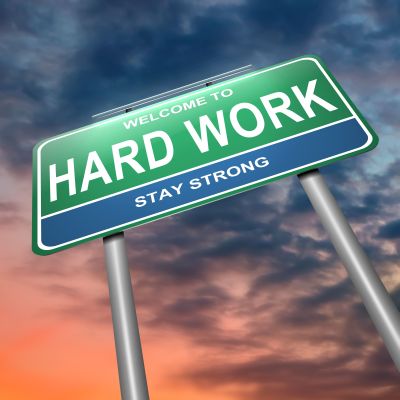 I am fortunate to be a full time commercial photographer. That's something that I am truly thankful for. However, it takes a lot of hard work to not only keep things going but to stay on my game. Hopefully this post will inspire you as a photographer if you are trying to build your business or get an AMEN if you agree with what I'm saying below because you know exactly what I am talking about.
It's funny how often people who know me and especially those connected to me on Facebook say things like, "You are so busy or You have some great things going on with your business  or Your business is exploding or That's a great project to be working on or How did you manage to get that project." What I don't think most people truly grasp is the dedication and work that goes into my craft: Photography.
There is nothing else, career wise, that I had rather be doing than working with people with a camera in my hands, but like the title of this post states, "Photography Is Hard Work - You Have To Keep Working At It If You Want To Stay Busy."
Below are a few things that may help you as a new photographer. If you are established, the things below will likely get an AMEN.
1) I spend money on my/our business and it's not because I have loads of it. I spend money on advertising because it's part of what keeps me busy. I spend money on gear because without the proper gear, I cannot provide the level of quality expected of a full time professional photographer. I spend money on the overhead of a studio because without it, I would not have as much work as I do. Many of the business professionals that I work with like the convenience of a studio. But most of my big work is on location including larger headshot assignments.
2) I spend countless hours each month blogging and staying active on numerous social media platforms and it's not because I have nothing better to do or because I have those hours to spare. These two key areas help keep the phone ringing and also help build my brand. It's no uncommon that I am writing blog posts between 5 a.m. and 6 a.m. in the morning. As I type this one, it's on a Saturday morning at 7:05 a.m. which is actually later than I usually write on a Saturday. This post will be set to go live at a later date. TIP: TIME MANAGEMENT.
3) I never stop sharpening the saw. Whether it's collaborating with other business professionals about business or photography, I try to stay on top of business (especially marketing/advertising) and photography because if I don't, I'll be left in the dust as time goes on. I have other photographers that I can reach out to. In addition, I invest in training which is still very important even a a full time pro.
4) I physically work my A** OFF! on the projects that I do. I'm no longer the 15 year old kid shooting high school sports with a light weight consumer camera back in the early 1980's. I'm now nearly 50 hauling around lots of gear (50 to 150+ pounds) and busting my A** to get the job done right when I'm on a project. It's true that I often have an assistant which does make things easier, but there are lots of assignments that I do, including the ones with an assistant, that are very physically demanding. Here's how my upcoming California trip will likely go: Fly to California (solo) with 75 +/- pounds of event gear, arrive at hotel, check in, go to the event and start shooting, go to bed, shoot 3 days in a row from 8 a.m. to 11 p.m. with the downtime being used to download files and barely relax, then on the final day, get up and pack, shoot that morning and head to the airport to fly back to Raleigh. Yes, I am thankful to have the work. But thinking it's all a glamour, jet set lifestyle is not what some may see on the surface. As a newbie photographer, if you want to work for peanuts for all that work, you are doing yourself an injustice. Charge what you are worth keeping in mind what the market you are in will bear.
In Closing.....
New Photographers: When you see a full time pro that stays busy, remember the hard work and commitment that it likely took to get there.
Established Photographers: You know what I mean above. You also know that there is even more to it than I shared, but this is a blog post and not a book.
To Both Groups Above: Happy Hard Work! Happy Shooting! Happy Growth!
If you enjoyed this post, please use the SOCIAL ICONS below to SHARE IT!
The following two tabs change content below.
Short Bio About The Author:
I'm David Williams a professional commercial photographer focusing on corporate and business clients with some personal branding, lifestyle photography in the mix. My love for photography began in late 1981 while still in High School. I started making money with his camera in 1982. Brenda, my wife, and I started working together in photography in 1988 shortly after we met. Brenda and I married in 1989 and have two adult daughters. Please be sure to
get a quote for services
if needed. Call or Text:
919.723.8453
. Please reach out to connect with me on
LinkedIn.
Latest posts by David Williams (see all)