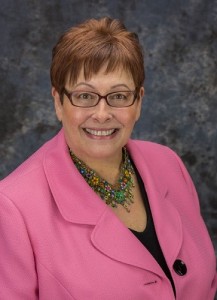 Leslie Flowers is a well known authority and teacher of the ancient business principles and laws of success, with a special focus on Think and Grow Rich by Napoleon Hill.
Leslie is a great client who has always been easy to work with. She is also obviously out to make a difference in the world and passionate about what she does—which makes my job a lot easier as a photographer. Some clients freeze up or become nervous or withdrawn in front of the camera. While I have plenty of experience helping people feel natural in these situations, I have never had that problem with Leslie!
I have attended some of Leslie's talks on the subject of goal-setting. She is a dynamic speaker who knows her subject matter well. She retired from corporate America to devote herself to the study of personal development using transformational principles—which have been the focus of her work for the last 20 years of her 50-year career.
Here's what Leslie had to say about her experience working with me:
"I watched David post photos of friends and colleagues. David captures personality—the light shining from within. That's what had me schedule an appointment. I was not disappointed. In my business it is important for potential clients to feel my heart and know my authenticity in a photograph.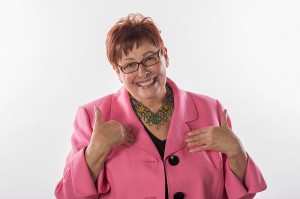 I liked that David asked me to send him snap shots of pictures I like. Then when I arrived at the shoot it was fast, affordable, crew and set up ready. In and out in record time.
I had David do a picture of me leaning over a white board that I use as a template. I add information about specific
workshops and programs when I announce them on social media. I also use an image of me pointing up toward my banner on my Facebook page. I use my head shots often for press releases, speaking engagements, etc."
Leslie shared a bit about her personal goals and ambitions—she has made it her personal goal to collapse the gender wage gap at an accelerated rate. On the average, women earn $0.78 per dollar of income as compared to their male counterparts. It is projected that the wage gap will close by 2054, but Leslie aims to make it happen much sooner—in 2025. While Leslie's material is
universally applicable, she specializes in teaching women to leverage success principles in business in the way that men have been doing for centuries.
For her work in continuing education Leslie received the Triangle Women Extraordinaire in 2010 and 2011 by Business Leader Media. She also earned the 2011 Triangle Mover & Shaker Award. Leslie is certified LSC (LifeSuccess Consultant and coach) since 2008 with Bob Proctor, and received her CS (certified speaker) in 2009 with Steve Siebold.
Leslie loves serving her community and has lived in the Triangle for more than 40 years.  She is a founding board member for GrowandShare.org and is Director of Family Coaching at People Builders LLC, both non-profit organizations.
Note: All external hyperlinks in this post are ... rel="nofollow"
The following two tabs change content below.
Short Bio About The Author:
I'm David Williams a professional commercial photographer focusing on corporate and business clients with some personal branding, lifestyle photography in the mix. My love for photography began in late 1981 while still in High School. I started making money with his camera in 1982. Brenda, my wife, and I started working together in photography in 1988 shortly after we met. Brenda and I married in 1989 and have two adult daughters. Please be sure to
get a quote for services
if needed. Call or Text:
919.723.8453
. Please reach out to connect with me on
LinkedIn.
Latest posts by David Williams (see all)