I absolutely love photographing people.  The human face is so amazing and each person is so unique.
My goal as a professional photographer is to capture individuals, whether it be through a more traditional headshot or other form of portrait work, in a way that makes an impact in their life and those they are connected to ( family or friends ).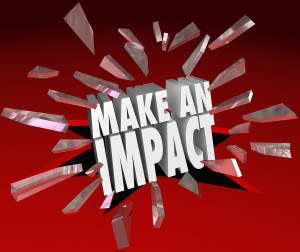 Even a simple headshot can be taken in such a way to bring out the personality of the individual being photographed rather than just snap something with no thought about the end result other than ... "Oh, they need a headshot for an online profile.  Got it!"  So the photographer plops them on a stool and 5 minutes later they have a headshot which is not the way a professional should approach a photo shoot even for a headshot image.  Professional Photography is so much more than that  (see Capturing Your Essence).
Great portrait work, like headshots, is so much more than just sitting someone in front of the camera and clicking the shutter.  It helps to get to know the individual and work on capturing them through the lens.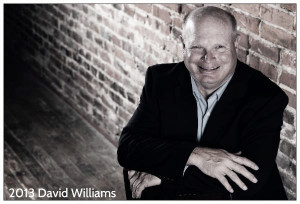 The image to the left has an old photo effect.  It  has not been perfected via final edits in Lightroom. However, it is still worth sharing.  To see my edited images, please visit my home page.
There are several things going on to create this image:
1) The man pictured RARELY smiles.  Ah, but he is smiling here.  He liked it.  His friends and family liked it. How did I pull that off?  By engaging him in conversation as I photographed him.  2) The lighting helps create a better image.  The light on the brick behind him which is also adding some light to the right side of his face helps create a nicer image.  3) The angle of the shot helps as well.  I was standing up shooting down toward him while having him look up at me.  All 3 of these things along with some other "secret sauce" helps make a better image than just plopping him on a stool: "Look this way, say cheese, you're done, have a nice day."
If you or someone you know is in need of a professional headshot or individual professional portrait work, please feel free to call me at 919.723.8453 or use the online contact form.
Please feel free to SHARE this post by using the icons below or at the beginning of this post.
The following two tabs change content below.
Short Bio About The Author:
I'm David Williams a professional commercial photographer focusing on corporate and business clients with some personal branding, lifestyle photography in the mix. My love for photography began in late 1981 while still in High School. I started making money with his camera in 1982. Brenda, my wife, and I started working together in photography in 1988 shortly after we met. Brenda and I married in 1989 and have two adult daughters. Please be sure to
get a quote for services
if needed. Call or Text:
919.723.8453
. Please reach out to connect with me on
LinkedIn.
Latest posts by David Williams (see all)