Preparing for your big portrait session is an exciting experience.  But let's be honest, sometimes it may be a little nerve racking if you are not used to engaging in a professional photo shoot every day!  Here are some tips that will help you better prepare for your photo shoot with a professional photographer.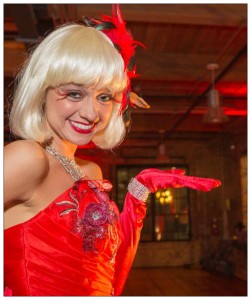 One of the most common client concerns we hear is, "What should I wear?"  First and foremost, wear something that you love!  Whether you are getting professional portraits done for your corporate head shots or simply
taking annual family portraits with your children, make sure you feel comfortable.  Steer away from busy patterns or anything that will take away from your face.  The focus of the portrait should be you, not your blouse.  Whenever in doubt, you can not go wrong with neutral colors.  Black and white are a common choice because they are simple and tasteful.  You can't go wrong with these classic colors!  If you are having group portraits done, make sure clothing tones blend well.  Plan ahead with your family so every one has time to prepare and no one will feel rushed or uncomfortable.
If you are over due for a haircut or a color appointment with your hair stylist, make sure you have that booked well before your portrait session.  When you look your best, you feel your best and that will show in your portraits.  Being confident on the set of your photo shoot will ensure great results!  I typically schedule our family portraits a month in advance.  This allows everyone to make their own personal appointments and have plenty of time to prepare.
We are always available at David Williams Photography to assist you if you have any questions on your upcoming photo shoot.  Feel free to give us a call at 919.723.8453 or send us a message!  We look forward to helping you plan your next professional photo shoot!
The following two tabs change content below.
Short Bio About The Author:
I'm David Williams a professional commercial photographer focusing on corporate and business clients with some personal branding, lifestyle photography in the mix. My love for photography began in late 1981 while still in High School. I started making money with his camera in 1982. Brenda, my wife, and I started working together in photography in 1988 shortly after we met. Brenda and I married in 1989 and have two adult daughters. Please be sure to
get a quote for services
if needed. Call or Text:
919.723.8453
. Please reach out to connect with me on
LinkedIn.
Latest posts by David Williams (see all)