You cannot run your photography and/or videography business purely on your gut feelings, but your gut feeling about a particular project can be a good indicator that you might want to rethink the situation.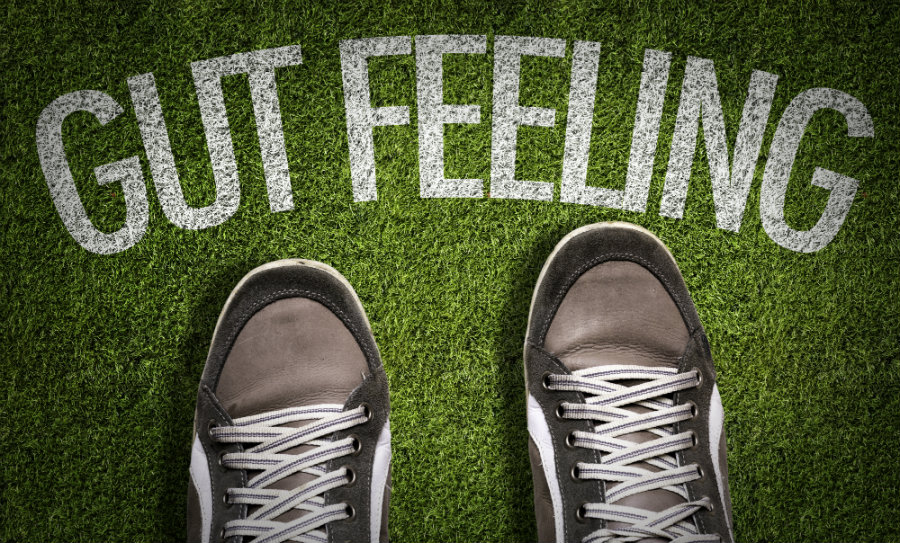 Part of photography and video pricing is knowing the minimum that you can afford to take on a project. For example, some photographers and/or videographers may have a $100 minimum, others $1,000 and some others $10,000+.
I still make mistakes and try to learn from everyone of them like a recent video project that the client said they thought my estimate was too high. My gut feeling told me not to take it on too low, but I negotiated the pricing and paid for it in the end. It ended up being the video project with the most client back and forth of any other video project over the last 2 years and sadly at a much lower price than many other projects. I should have stuck to my gut feeling about the project. However, I don't plan on making the same mistake twice.
It's projects like the one above that thicken my skin for future projects like the one in the next paragraph:
I had a video project just yesterday that the caller (very polite by the way) asked if I could come down from $1,500 to $1,000 which is 33% off my quote. I told him that I couldn't do what he was asking for less than $1,500, but that I knew another videographer that might be interested at $1,000. I called the other videographer that I know and he was interested at the $1,000 price point.
The potential project above became what I consider a win-win-win situation. I may not generate revenue from it, but I provided a solution for a prospect plus helped a fellow videographer who has partnered with me before.
There are two key points to remember to the $1,500 vs. $1,000 example above. 1) If I take on a project for $1,000 that cost me $900 (hypothetical example), is making a $100 profit worth it? 2) If I lower my pricing to $1,000 from $1,500 and I am committed at $1,000, what if a new project comes along for my asking price of $1,500, but I cannot do it because I am tied up on the $1,000 project? I have to consider lost revenue which is a key reason why I try to stick with my pricing model.
Pricing services can be challenging for beginners as well as for veteran photographers and videographers. However, it is critical to have a profitable pricing model. According to the U.S. Bureau of Labor Statistics, about 50% of all new businesses survive 5 years or more, and about one-third survive 10-years or more.
Pricing is not the only thing that will keep a business going, but I see a lot of poor pricing models with new photographers. Whether you are new to the industry or established, trust some of your gut feelings along with crunching the numbers on paper to create a pricing model that will help you stay in business when others are closing up and saying "the market is too saturated, everyone one is pricing services too low and there is not enough business to go around."
Sorry, but STOP whining and do something about it if you really want to make a living doing something you love. It's not going to be easy, but when you start making a full time living doing what you love, it's very rewarding. You may also want to consider working for an established company rather than being out on your on.
Please use the SHARE features below to SHARE this post. Also, please feel free to comment.
The following two tabs change content below.
Short Bio About The Author:
I'm David Williams a professional commercial photographer focusing on corporate and business clients with some personal branding, lifestyle photography in the mix. My love for photography began in late 1981 while still in High School. I started making money with his camera in 1982. Brenda, my wife, and I started working together in photography in 1988 shortly after we met. Brenda and I married in 1989 and have two adult daughters. Please be sure to
get a quote for services
if needed. Call or Text:
919.723.8453
. Please reach out to connect with me on
LinkedIn.
Latest posts by David Williams (see all)