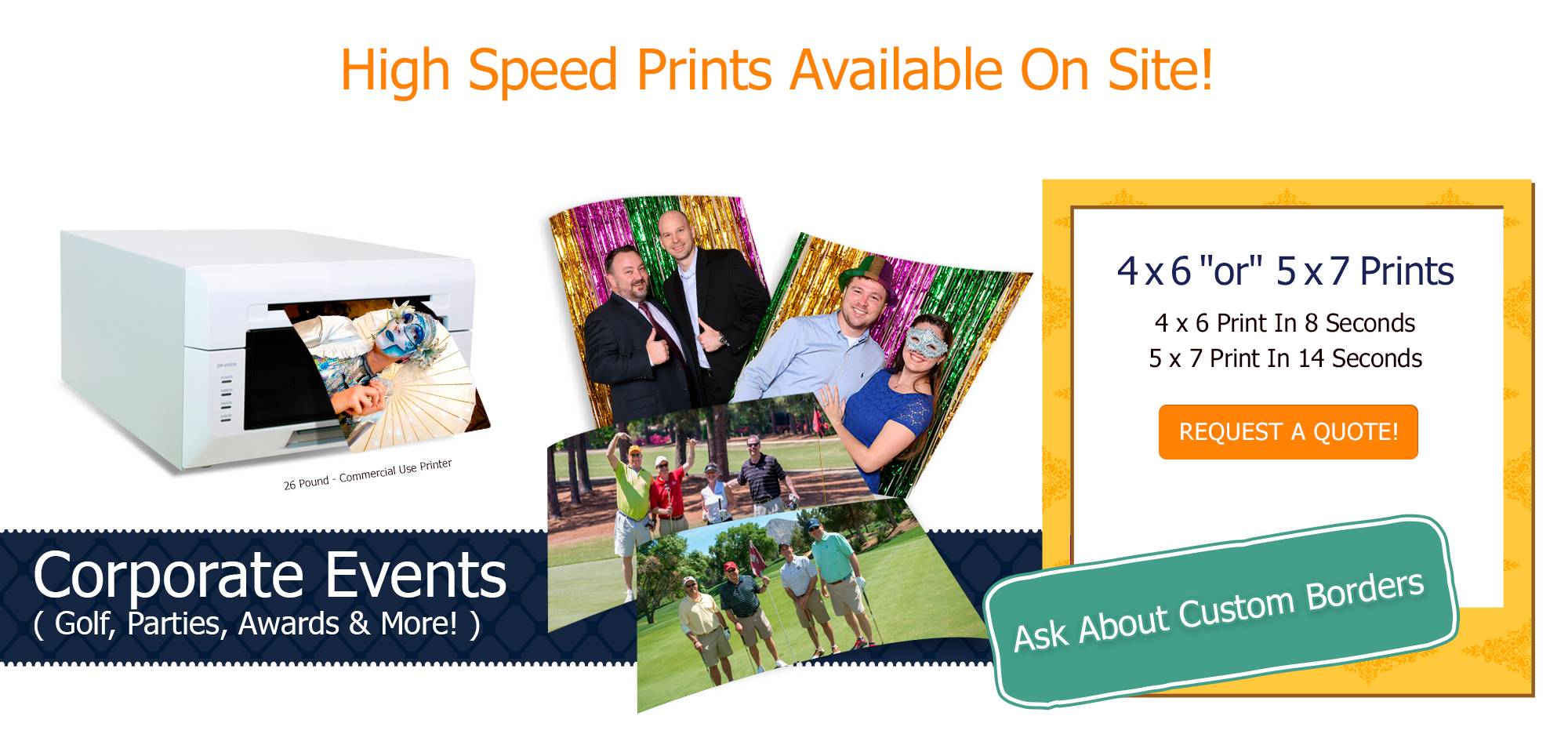 On site printing, which may also be referred to as print on demand, is a great way of providing something fun and tangible to guests at a corporate event. Since we are exclusive to corporate events for photography and video ( some charity events ), this service is not available from us for consumer events.
Unlike some on site print services that may show up with a consumer use printer, we use a commercial use printer that will print a 4 x 6 in 8 seconds or a 5 x 7 in 14 seconds. Although the printer will print 4 x 6 or 5 x 7 prints, it's important to decide in advance which size you'd like for your corporate event. There is a minimal price difference on our side, but if you plan to provide frames or folios, that may add up when comparing 4 x 6 prints to 5 x 7 prints.
On site printing can be used for corporate golf outings ( like foursome pictures ), awards ceremonies with a lot of recipients ( what a great gift for an award winner ), corporate parties where a designated area may be set up using a particular setting or even a green screen and other scenarios may come to mind where a print on site may make a great takeaway.
Got questions? Want to learn more? Just use the red request a quote button on the lower right or call us at the number in the upper right.
YES! We own a red carpet for step and repeat.