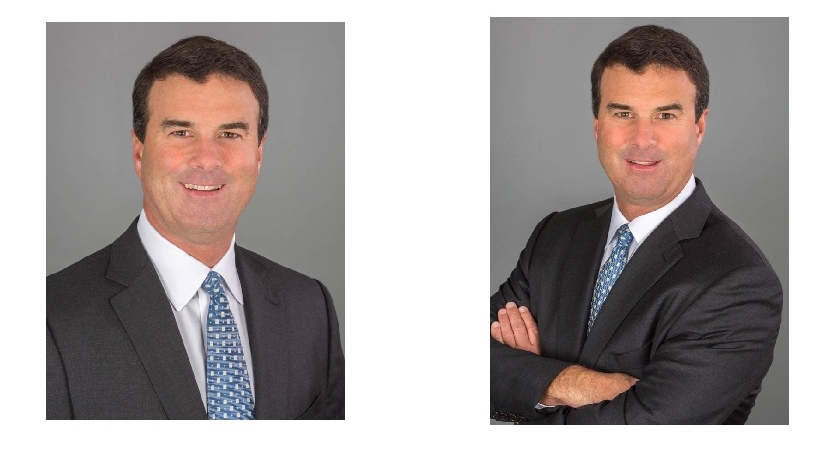 The images above are of a prominent Raleigh businessman that I took inside my North Raleigh Studio just off of Six Forks Road. Both are traditional style shots with one being a standard headshot and the other being a crossed armed classic business look which can still be inviting when the subject is smiling.
They are both on a contemporary neutral gray background that is used for many business and executive studio shots these days and they will work well for a Linkedin Profile, Website, Publication, etc. The classic (older) style of headshots were often shot on muslin (multi-colored cloth) backgrounds which some photographers still use. I own several muslin backgrounds and will still use muslin when appropriate or requested.
Executive Studio Portraits, whether on a solid color background or muslin background, are one of my most affordable photography services that I offer especially when taken inside my North Raleigh Studio. No businessman or businesswoman should be without a professional portrait. Headshots have stood the test of time and still make a huge impact on first impressions.
If you are in need of an executive headshot, you can call me at 919.723.8453 or use the online web form.
The following two tabs change content below.
Short Bio About The Author:
I'm David Williams a professional commercial photographer focusing on corporate and business clients with some personal branding, lifestyle photography in the mix. My love for photography began in late 1981 while still in High School. I started making money with his camera in 1982. Brenda, my wife, and I started working together in photography in 1988 shortly after we met. Brenda and I married in 1989 and have two adult daughters. Please be sure to
get a quote for services
if needed. Call or Text:
919.723.8453
. Please reach out to connect with me on
LinkedIn.
Latest posts by David Williams (see all)