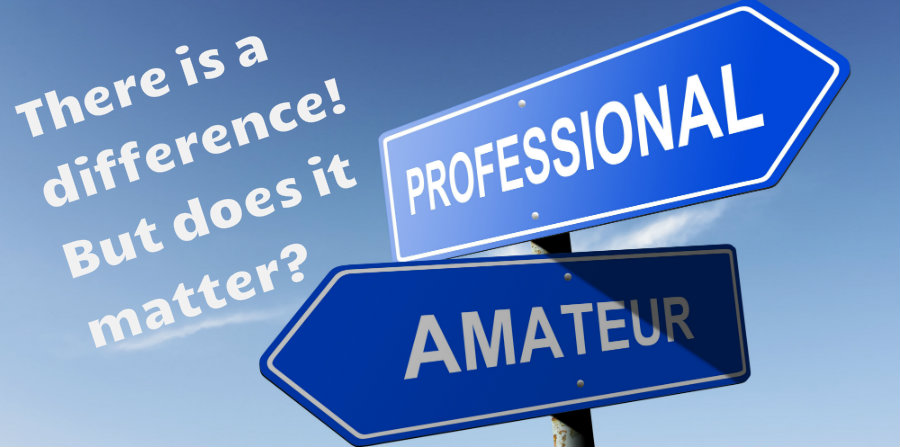 Photographers can argue about competition, pricing, the digital age, etc. etc. all they would like, but at the end of the day, it's the client who decides what's right for them. Sometimes what is right for clients are images that are just good enough. However, full time professionals have several key advantages with experience near the top of that list when compared to a part-time photographer or an amateur. For clients that want images that are more than just good enough, a full time professional photographer may be the answer.
There are things that only experience will teach and when experience matters, it's important that any client look beyond images that are just good enough. A full time professional that is hired for a project that is within his or her niche will bring the clients vision to life with images that are far beyond just good enough. For many clients, experience does matter.
MY REAL WORLD...
Because of my target market and focus in the commercial photography market, I get calls on a regular basis that are not meant for photographers who just bought a camera, don't understand lighting, don't understand camera settings, don't know how to efficiently direct people and so on. The potential client is looking for more than just good enough.
The most recent commercial project call that I had is far beyond an amateur's scope of work. Guess what? The client can figure out on the initial phone call whether they are talking with a professional or amateur photographer because an experienced full time professional will know how to get the client excited about their project by sharing ideas and strategies. That's something that only experience will teach.
Clients can pick up things on the phone that truly make a difference. I know because I ask. For example, I was hired for a Fortune 250 shoot and one of the reasons the client told me I was hired is because I sounded EXCITED about the project. FYI, I showed a genuine interest that projected through the phone in a way that helped get me hired.
TWO SOLUTIONS FOR AMATEURS...
If you are an amateur photographer, there are two key solutions to help you get to the next level.
Education is key. That doesn't mean you have to attend an expensive art school that's way out of your budget range. Use YouTube, Creative Live, Karl Taylor Photography, Kelby One and and other online resources to educate yourself. But you have to put education into action.
Never stop shooting is critical to gaining experience. Initially, you'll likely be shooting more of your own portfolio building projects projects that will help support you and/or your family. So use the education that you gain through videos to set up your own shoots: Practice, Practice, Practice. There will still be things that you'll learn along the way. You learn by doing. The more shoots that you do both for yourself and clients the more experience will teach you along the way.
The following two tabs change content below.
Short Bio About The Author:
I'm David Williams a professional commercial photographer focusing on corporate and business clients with some personal branding, lifestyle photography in the mix. My love for photography began in late 1981 while still in High School. I started making money with his camera in 1982. Brenda, my wife, and I started working together in photography in 1988 shortly after we met. Brenda and I married in 1989 and have two adult daughters. Please be sure to
get a quote for services
if needed. Call or Text:
919.723.8453
. Please reach out to connect with me on
LinkedIn.
Latest posts by David Williams (see all)