I grew up in Wake County and started making money as a photographer in the early 80's in High School. Photography has been in my blood since the age of 15.  I never wanted to do anything else as a career.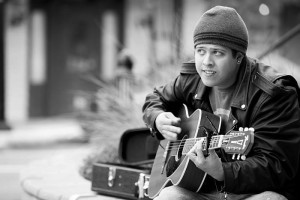 Raleigh, N.C., like most markets these days, is loaded down with professional photographer's and many who do photography on the side.  The Triangle area, as well as around the US,  has many photographer's that shoot as a side business which is really the focus of this blog post: "The Photographer with the Nice Camera."
A lot of Professional Photographer's feel that many that do photography as a sideline take away from those who do it for a living.  I have mixed emotions about it all but want to share my thoughts in this post because we all have an opinion about something, right?
Here are the core problems that I have with photography as a side business: aka "The Photographer with the Nice Camera."  FYI, it's not the individual that I have the problem with.  It's their approach.
1) Buying a nice camera kit (say the low end of $600 D5100 / T3i to the high end of roughly $1,800 roughly D7100 / 70D ) does not automatically make someone a photographer.  Oh that's right, owning a nice camera and having a business card does (sarcasm).
2) Giving someone a CD with 100 unedited images from a photo shoot for $100 not only hurts the photography business but the personal brand of the one handing over the CD.  At minimum, edit select images (Lightroom and Photoshop Elements are both affordable), provide the best of the best (not all of them) and raise the price to a respectable market level.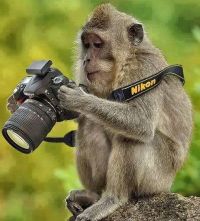 3) Get some training.  Please get some training.  Putting a camera on auto mode and shooting may provide some nice images, but learning how to override the settings can take ones photography to  another level. A great way to start with some training is with the following: Kelby Training, Karl Taylor and FroKnowsPhoto.com Flash Guide.
4) Work your A** off to make it in photography.  Whether it's part-time or full-time, photography is not the easiest business to be in unless someone is working for free or practically giving their work away (see #2).  Photography not only takes a lot of work to stay busy, but it requires investments in equipment, training, insurance and more.  Personally, I would not recommend anyone hire a photographer for their wedding just because they have one nice camera.  The photographer better have some backup equipment for that special day and some liability insurance.  FYI, I shot my last wedding in 2001.
As for Professional Photographer's in Raleigh and beyond, they/we have to stay on our game.  One thing that I do like about the side business photographer's is the desire within in me to make sure my personal work stands out.  As a photographer, either your worked is loved by others or it is not.  I only want to work with people who love my work.  If someone cannot tell a difference in a veteran professional's work and the $100 CD photographer's work, I cannot blame someone for focusing on the price.
As Professional's, we have to do our part in the industry as well.  Whining and complaining is not the way to get things done.  We all have to work together and better the industry as a collaborative effort whether full-time, part-time or wanna be.
My guess is that top photographer's, like Brett Florens, that get $20,000 for wedding photography are likely not worried about someone who just bought a "nice camera" and will be shooting weddings for $500 or a family CD for $100.  Ah, there's another thought, "What's Your Market?"  That may be good title for another blog post.
The following two tabs change content below.
Short Bio About The Author:
I'm David Williams a professional commercial photographer focusing on corporate and business clients with some personal branding, lifestyle photography in the mix. My love for photography began in late 1981 while still in High School. I started making money with his camera in 1982. Brenda, my wife, and I started working together in photography in 1988 shortly after we met. Brenda and I married in 1989 and have two adult daughters. Please be sure to
get a quote for services
if needed. Call or Text:
919.723.8453
. Please reach out to connect with me on
LinkedIn.
Latest posts by David Williams (see all)