If you only knew how dark this area really was, it would help this comparison even more. I'll try to give you an idea based on some old school language. Do you remember 100 speed and 400 speed film from the dinosaur days? My guess is that you probably do. 400 Speed was meant for lower light. Well, to put this in perspective, in order to get a shot to rival the Sony WX-50 below using my professional camera, I need to be at 6400 ISO (speed) or even 12800 ISO (speed). In other words, it was pretty dark in this room when I shot the images below.
The Canon A2300 has a lot of noise (grain), so I did a shot with the flash turned on and don't care for either image.
For the Sony WX-50, the shot was taken in the same lighting environment but because the Sony has an EV (Exposure Value) mode, I overexposed (brightened) the image by 1 stop. You can find this in the Sony manual that comes with the camera. It will go +2 under (darker) or +2 over (brighter). However, before you think a $99 camera will be your low light savior, you need to know a few things. The subject needs to be still. This camera doesn't do well in low light with a moving subject. It takes multiple exposures to produce the image. It is also best to use a tripod or mono-pod even when photographing a still subject. I took several images of the camera below and not all came out as well as the one posted.
Canon PowerShot A2300 - Available Light...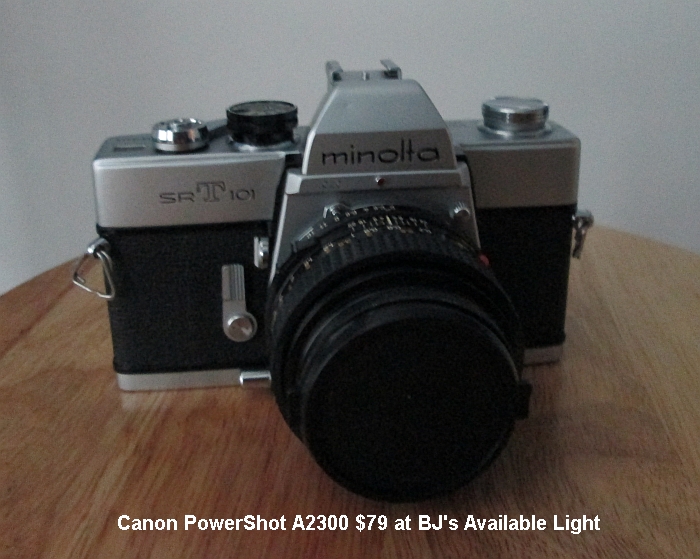 Sony CyberShot WX-50 - Available Light...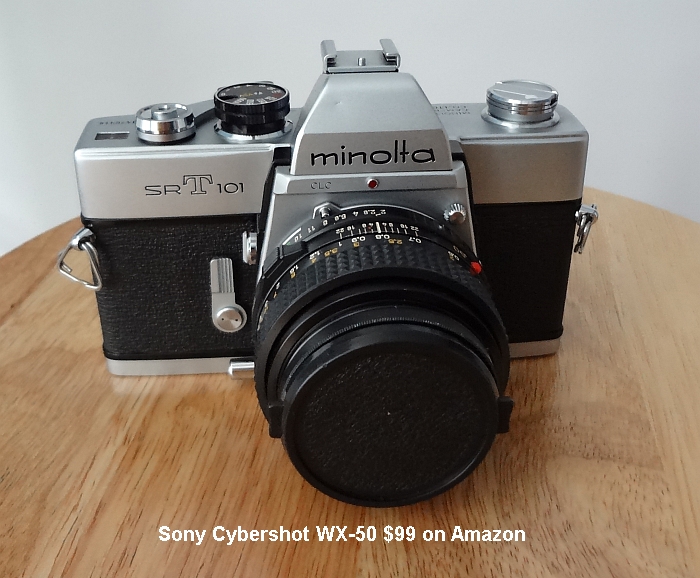 Canon PowerShot A2300 - with Flash...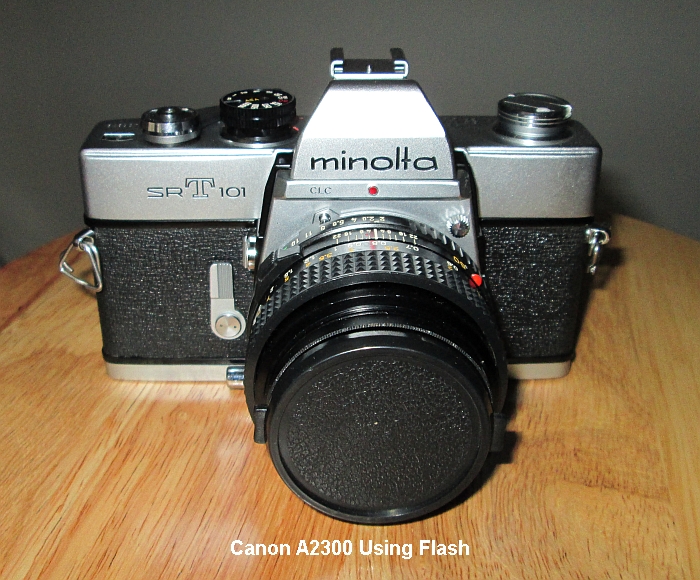 The following two tabs change content below.
Short Bio About The Author:
I'm David Williams a professional commercial photographer focusing on corporate and business clients with some personal branding, lifestyle photography in the mix. My love for photography began in late 1981 while still in High School. I started making money with his camera in 1982. Brenda, my wife, and I started working together in photography in 1988 shortly after we met. Brenda and I married in 1989 and have two adult daughters. Please be sure to
get a quote for services
if needed. Call or Text:
919.723.8453
. Please reach out to connect with me on
LinkedIn.
Latest posts by David Williams (see all)