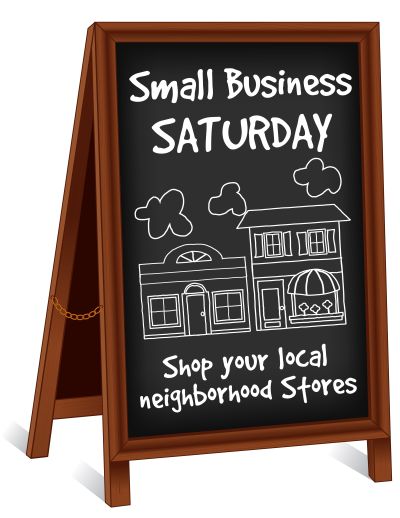 Black Friday is behind you and Cyber Monday is on the way. But what's in between is "Shop Local On Small Business Saturday" which falls on Saturday, November 29th, 2014.
It's nice to get all those special deals from the big box stores, but there is nothing like a great experience at a truly local business. It makes a difference when we all join together to support each other in small business.
The #1 small business that I frequent the most is Southeastern Camera on Atlantic Avenue in Raleigh. However, there are lots of other great small businesses that I like and I'm sure you have some favorites as well.
Don't forget the State Farmers Market: Open 7 Days A Week 9:00 a.m. – 5:00 p.m. which is located at 1208 Farmers Market Drive, Raleigh, NC. That's just outside of Downtown Raleigh. Brenda and I went recently and got lots of great produce.
You may have shopped until you've dropped by the time Saturday rolls around, but take the time to support a local small business on Saturday. FYI, we are a mom and pop photography studio ... literally! Although we are not in studio most Saturday's, please keep us in mind for your headshot photography or other business photography needs.
The following two tabs change content below.
Short Bio About The Author:
I'm David Williams a professional commercial photographer focusing on corporate and business clients with some personal branding, lifestyle photography in the mix. My love for photography began in late 1981 while still in High School. I started making money with his camera in 1982. Brenda, my wife, and I started working together in photography in 1988 shortly after we met. Brenda and I married in 1989 and have two adult daughters. Please be sure to
get a quote for services
if needed. Call or Text:
919.723.8453
. Please reach out to connect with me on
LinkedIn.
Latest posts by David Williams (see all)