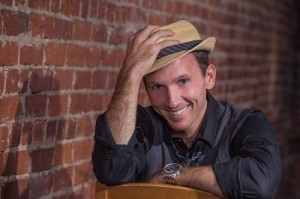 This week, we are spotlighting Kevin Snyder, professional speaker and author. Kevin's business is motivational speaking and coaching others to become paid speakers. He formed Inspir-Active Solutions, a speakers' bureau that matches incredible speaking and consulting talent with organizations who seek powerfully-rich content. He has keynoted in all 50 states and given presentations almost 900 times.
Kevin enjoys any opportunity to share his story and inspire others to make life changes. "I'm passionate about PASSION!" says Kevin. "You have to love what you do—because when you don't, it shows. Of course, when you do, it shows as well. My purpose as a speaker is to help individuals reflect and identify their passion and get connected to their source of authentic happiness and desire. When you have passion, you find a way to make things happen."
Kevin was a pleasure to work with. To keep the big smiles going that you see in his images on this post, we played a game. We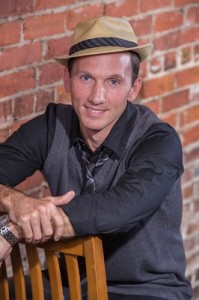 started making up stories about people we both know.
Here's what Kevin had to say about working with me:
Headshots are essential for my business. As a keynote speaker, clients need high quality photos for promotional purposes and I need them for my website and in my own personal marketing. My business is who I am, so my brand and image matter. Having someone help me look good is a must, especially on a bad hair day! J
I called David because I wanted to look better than I do in person—and I needed a way to bring out my personality that would come across in a photo. David has a unique way of making you feel comfortable in a setting that normally wouldn't feel comfortable. I've had three photo-shoot sessions with other photographers in the past that resulted in possibly 2-3 photos worth keeping. With David, there were dozens—he does a fabulous job using humor when necessary, but he also knows when to get serious.
The photos I enjoy the most are the ones that seem natural. You can tell a fake smile many times, so a genuine and transparent smile is most important. During my shoot with David, we got extremely creative and took photos from all over the room, high and low, near a window, along a wall --- each picture was unique in its own way. From the shoot, I had over 50 photos I wanted to keep. David did a great job.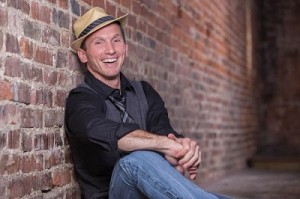 If your company is seeking a speaker that can engage an audience and help them achieve more in less time, Kevin appreciates your consideration.
 The hyperlink in this post is NO FOLLOW.
The following two tabs change content below.
Short Bio About The Author:
I'm David Williams a professional commercial photographer focusing on corporate and business clients with some personal branding, lifestyle photography in the mix. My love for photography began in late 1981 while still in High School. I started making money with his camera in 1982. Brenda, my wife, and I started working together in photography in 1988 shortly after we met. Brenda and I married in 1989 and have two adult daughters. Please be sure to
get a quote for services
if needed. Call or Text:
919.723.8453
. Please reach out to connect with me on
LinkedIn.
Latest posts by David Williams (see all)